In Stock
Ease your battery testing needs with AES' patent-pending battery test fixture designed for portability and integration into any environmental test chamber. For battery testing pouch or prismatic cells, the ATPFLEX cell boards have a four-channel. Connection points are secure from the test surface to the cell holder and connectors through the fixed wiring to your battery cycler.
Test surfaces mounted to the channels and give you a secure, flat, non-conductive test surface. The surfaces are available in various sizes to fit your battery cell shape. The perforated surface enables airflow for optimal air circulation and thermal uniformity.
| | |
| --- | --- |
| Test Surface Size | Product Overall Size |
| 12.0W x 12.0D in | 12.0W X 15.0D X 1.4H in (304.8W X 381.0D X 36.5H mm) |
Pouch or prismatic cells connect via two separate spring-loaded clips. Gold contacts at connection points ensure you get the best charge and discharge of each cell and Kelvin sensing, or four-terminal wire sensing, offer accurate readings for each channel. An approximately two-foot pigtail connects the channels to your battery cycler interconnect cables which plug into your battery cycler.
Temperature Range: -20°C to 80°C
Standard Maximum Current: up to 20 amps, continuous at ambient. Please inquire for higher amperage applications.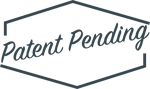 Contact us for quote