AES uses a vapor steam generator system to control the humidity in test chambers.
A vapor steam generator is a closed steam generation system that can be sized to fit any test chamber. It offers quicker steam generation, but also can result in built-up sediment. Using properly conditioned water and by following a regular preventative maintenance program. The humidity range on most test chambers is 10% to 98% +/-2% RH (Relative Humidity). The range can be lowered to roughly 5% RH with the use of a dry air purge.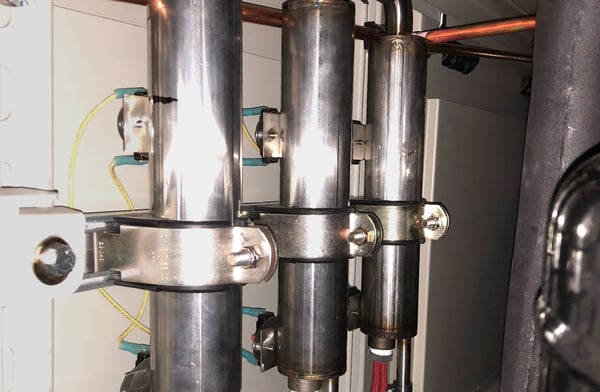 We also offer a continual humidity package, learn more here.