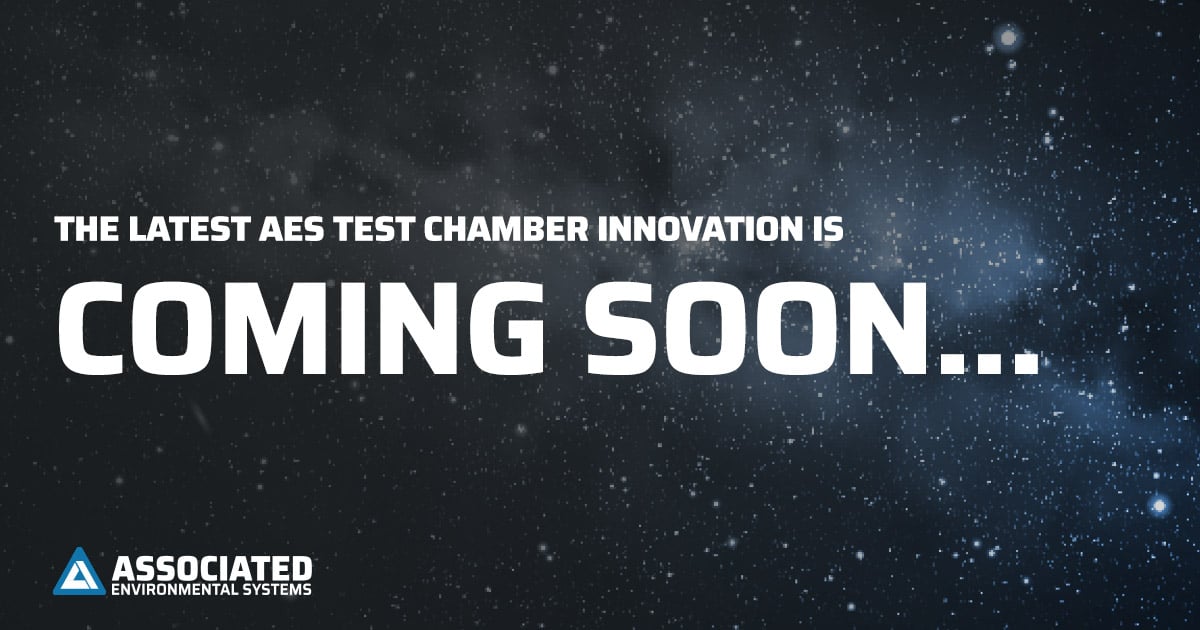 Customers of Associated Environmental Systems know that time is money. You can't afford costly slowdowns or extended breaks when testing products, especially as you race to beat competitors to market.
You can continue to look to leading test chamber manufacturer AES to introduce another innovation that will propel your products to market reliably.
Stay tuned to learn more information about this exciting news. Just know that the latest feature represents AES's commitment to developing game-changing test chamber solutions, following in the footsteps of AESONE CONNECT and its remote monitoring capabilities and ATPPRIME battery testing chambers and fixtures that enable safe, efficient battery testing.
These advancements are designed to optimize your testing and give you precise control, qualities that help your company deliver stronger, faster, safer, longer-lasting products to your customers.
Associated Environmental Systems has designed, manufactured, and supported standard and custom test chambers that meet your most demanding requirements. Our products vary in size from small benchtop test chambers to very large walk-in or drive-in environmental rooms. Contact us to learn more.