Corrosion is an accepted part of the life of a product. It occurs as a result of moisture, temperature changes, acidity, and salt—which are everywhere. Corrosion can't be entirely avoided, but it can be mitigated through effective design and thorough testing.
To accurately determine how corrosion-resistant a product is, companies can employ salt spray test chambers. This empowers engineers to develop more durable designs and identify reasonable expectations for the life of a product.
Associated Environmental Systems (AES) manufactures top-of-the-line salt spray test chambers for businesses ranging from electronics to the automotive industry. The MX Series offers a unique set of features, including superior observation capabilities. Exclusive to AES, its salt spray test chambers give engineers a 360-degree view of devices under testing (DUT), the chamber workspace made of high-quality Lucite®️ plexiglass on five sides.
Completely self-contained, the MX Series salt spray chambers enable test items to be subjected to a corrosive environment without introducing other contaminants into the test area—the DUT visible from almost any angle.
These comprehensive salt spray test chambers assure your customers won't be let down by defective devices or underperforming products.
Salt spray chambers are commonly used to evaluate the corrosive properties of:
Phosphated surfaces (with subsequent paint/primer/lacquer/rust preventive)
Zinc and Zinc-alloy plating (see also electroplating)
Electroplated chromium, nickel, copper, and tin
Coatings not applied electrolytically (such as zinc flake coatings)
Organic Coatings
Paint Coatings
Common Corrosion Standards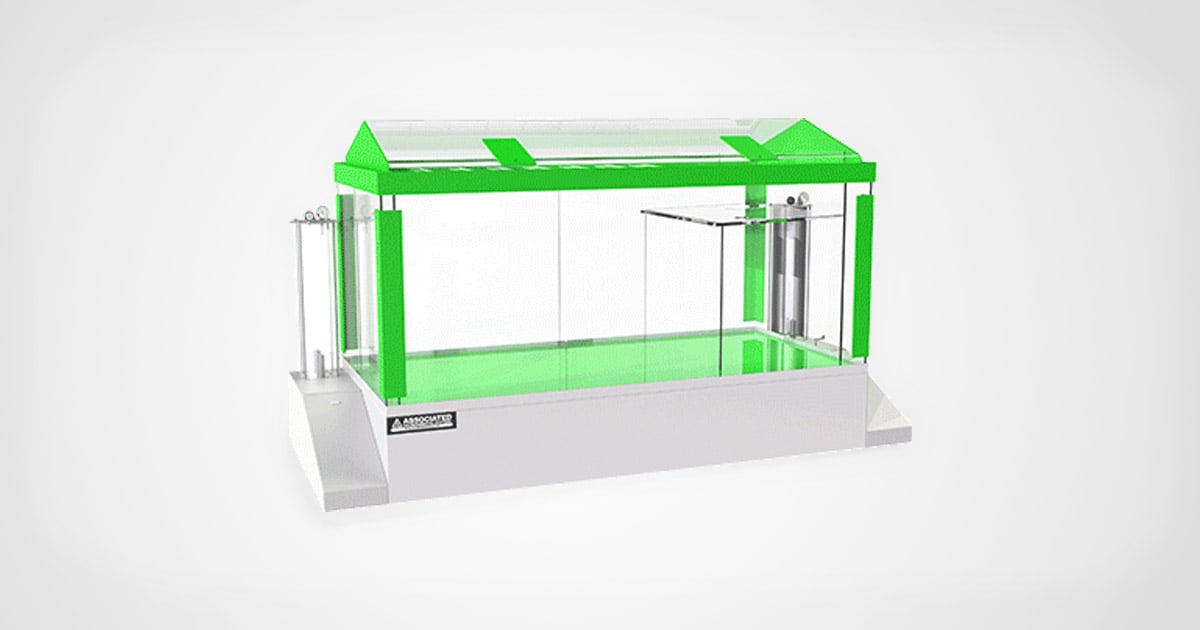 The MX Series salt spray test chamber has an atomizing nozzle that can be factory set to comply with the following standards:
Standardization guarantees products meet certain requirements and reliability while improving technical competency, increasing revenue, and supporting design procedures. This reassurance is vital for your company's success.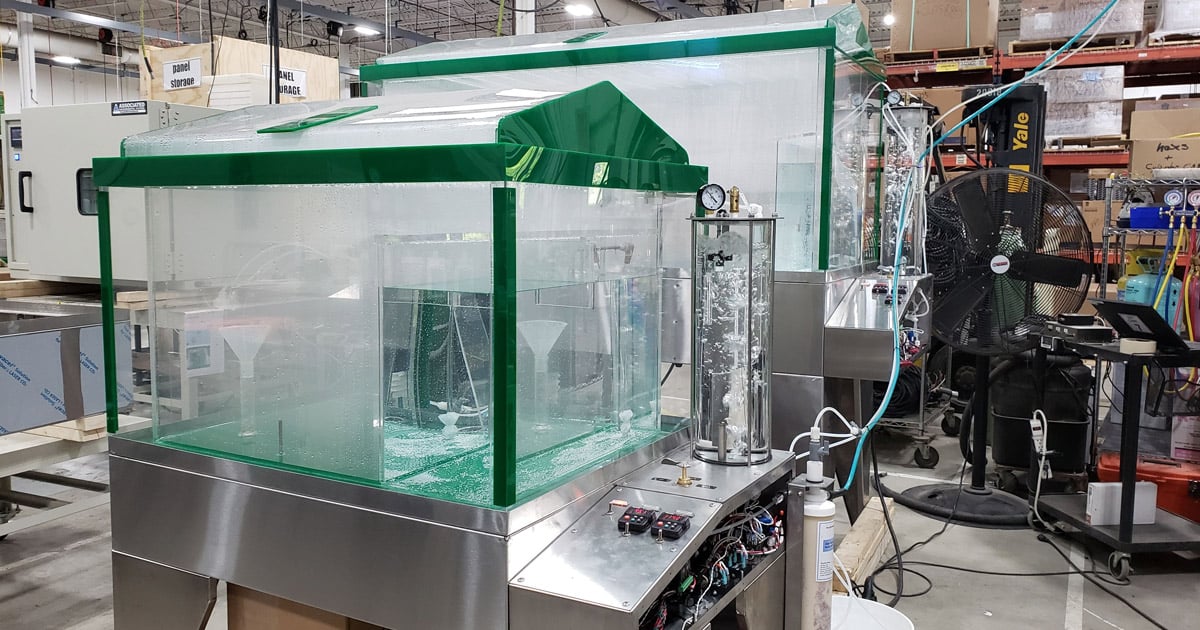 To ensure temperature uniformity in the test workspace, chambers in the MX Series use two separate RTD sensors. One holds and conditions incoming water to an accurate 45.5°C (113.9°F). As the water is mixed with the salt solution and atomized, the temperature falls. In the product workspace, a second RTD sensor holds the ambient temperature at a steady 35°C (95°F) as the fog fills the workspace.
This corrosion-mimicking process is observable, again, through 360-degree high-quality Lucite®️ plexiglass.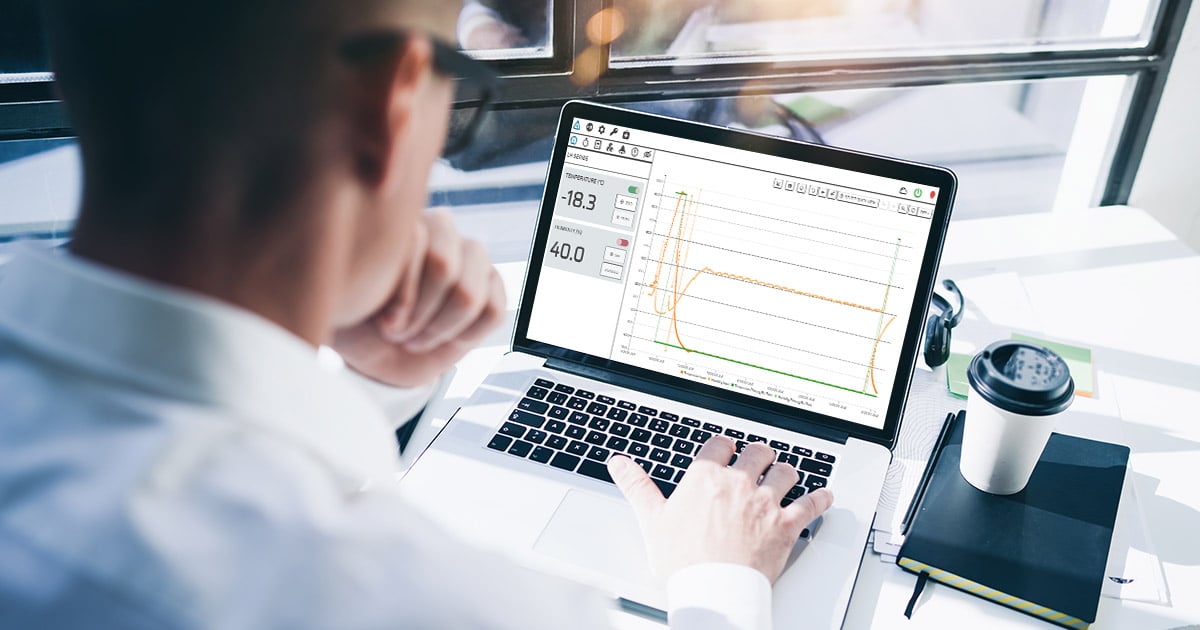 Controller
The MX Series Salt Spray Chambers have incorporated AESONE CONNECT, creating a robust connected device for a standard and uniform interface that makes test chamber operation easier.
AESONE XCHANGE is hardware internal to the chamber that increases your functionality:
Connects the test chamber controller to your network for increased accessibility
On-board multi-year data logging
AESONE SOFTWARE gives you the power to
Remote monitor and operate test chambers
Create web-based test profiles
View current data and historical data visually
Secure multi-level user access
Additional Onboard Instrumentation
The WATLOW F4T programmable controller features a 4.3" capacitive touchscreen minimizing the chances for error. Ethernet communication is also supported by AESONE HARDWARE.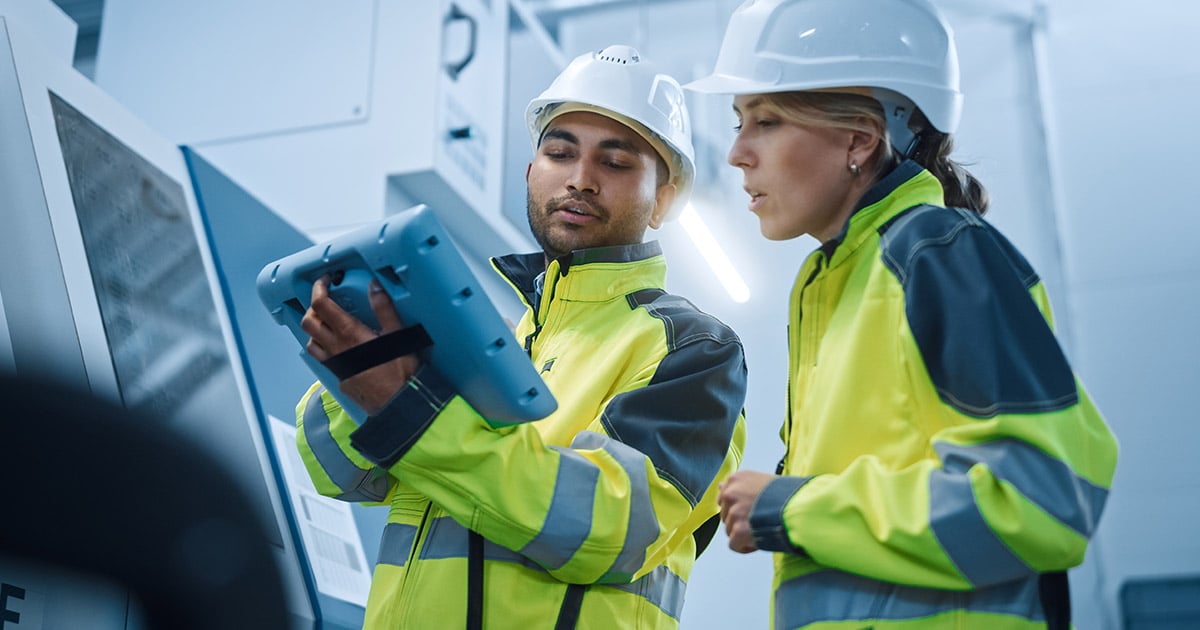 For longer testing that extends beyond 70 hours, consider adding an optional Salt Spray Water Recycling Package that can extend the length of your tests to 144 hours.
Salt Spray Test Chamber Resources & FAQs
Associated Environmental Systems not only manufactures top-of-the-line salt spray test chambers customized to your needs, but also provides resources to support your testing and keep you updated on the latest developments in the industry.
What are salt spray chambers used for?
Salt spray test chambers enable users to assess how resistant to corrosion their products, components, or materials are by isolating devices under test in a salt mist or fog over a specified amount of time. Read more
Salt spray chamber start-up and operating procedures
Starting up and operating your salt spray test chamber is easy with the help of this article. Read more
Troubleshooting:
Common Salt Spray Chamber Questions
Associated Environmental Systems is committed to long-term, responsive relationships with our customers. Looking to purchase a new chamber? Have questions about service, support, or retrofitting an existing chamber?
Don't hesitate to contact us with your questions or challenges.