A2LA Accreditation!
We are thrilled to announce that we have been A2LA accredited for calibration in accordance with ISO/IEC 17025:2005. As a company based upon the improvement of other people's products, it is only natural that we continue to improve our own offerings.
With this accreditation we will be able to calibrate our test chambers and other manufacturers' test chambers to ensure that they are in accordance with standards set forth by the ISO/IEC. Our field technicians can provide calibrations on controllers, chart recorders, and other types of instrumentation in your chamber. Upon completion of each calibration, we provide a certificate of calibration for each piece of equipment in the test chamber that was calibrated.
As we continue to grow and improve, we hope to make Associated Environmental Systems your one stop shop for all your environmental test chamber needs.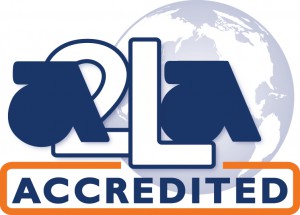 Certification Number: 3964.01