ENVIRONMENTAL TEST CHAMBER REPAIR AND SERVICE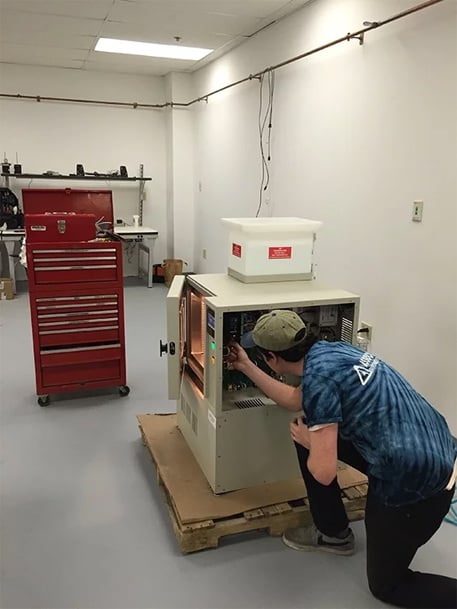 Customer Centered Approach
The entire AES team is focused on providing the best customer service in the industry. We are committed to being there for our customers throughout the operational lifetime of their test chamber. We fully recognize how detrimental testing interruptions can be. Our inbound customer support team includes account representatives, technicians, and engineers who can help to diagnose and troubleshoot your issues. We offer assistance during installation, service, calibration, and repair of test chambers from all manufacturers- not only those chambers designed and manufactured by Associated Environmental Systems. If a visit is required, we have a network of service companies spanning the globe. Our factory technicians, located in California, Massachusetts and Michigan, are also available to travel to other sites.
Our Santa Clara, California division's team of skilled HVAC experts is available for diagnosis and repair of test chambers delivered or shipped to our facility. In addition to local on-site repair, our support team members are available for retrofitting, controller upgrades, customization and temperature and airflow mapping of test chambers. We are also more than willing to travel to your facility to service your test chambers.
Customers who want an expedited service participate in the Advanced Service Advantage Plan (A.S.A.P.). A.S.A.P. customers receive a preferred rate for both service and purchase of parts and do not incur overtime charges Monday through Friday. A.S.A.P. is a popular option for guaranteed routine maintenance as well as for a rapid response time and availability for any unexpected emergencies.
Service agreements are available upon request.