AES at The Battery Show North America 2022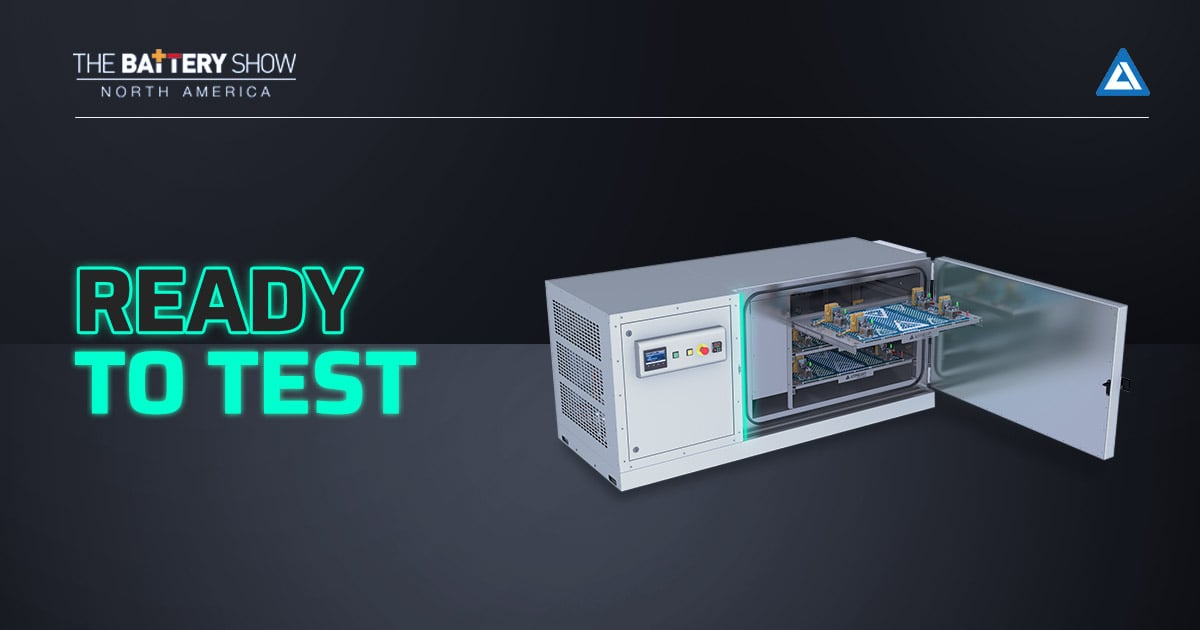 For more than 100 years, Detroit has been at the center of the American auto industry. That remains true in 2022, even as technology has shifted from gas-powered to electric vehicles.
The Battery Show North America returned to Novi, Michigan, September 13-15. The conference, the largest battery and electric vehicle technologies trade show in North America, "brings together engineers, business leaders, top-industry companies, and innovative thinkers to discover ground-breaking products and create powerful solutions for the future."
This year's event welcomed more than 150 speakers, 750 suppliers, and 10,000 attendees to Novie.
Associated Environmental Systems was once again proud to attend the conference. AES had on display its brand new SC-512-SAFE, an environmental testing chamber optimized for battery testing with added safety features, as well as our recently patented ATPPRIME battery testing fixture.
"Innovations like ATPPRIME and ATPHEAVY were made possible by collaborating with industry leaders on how to maximize safety in efficiency in battery testing," says Aaron Robinson, Vice President of Sales and Service at AES. "Whether it's from a conversation at a tradeshow or a follow-up meeting, we enjoy taking someone's request and turning it into reality. It's a ton of hard work but rewarding when they are successful."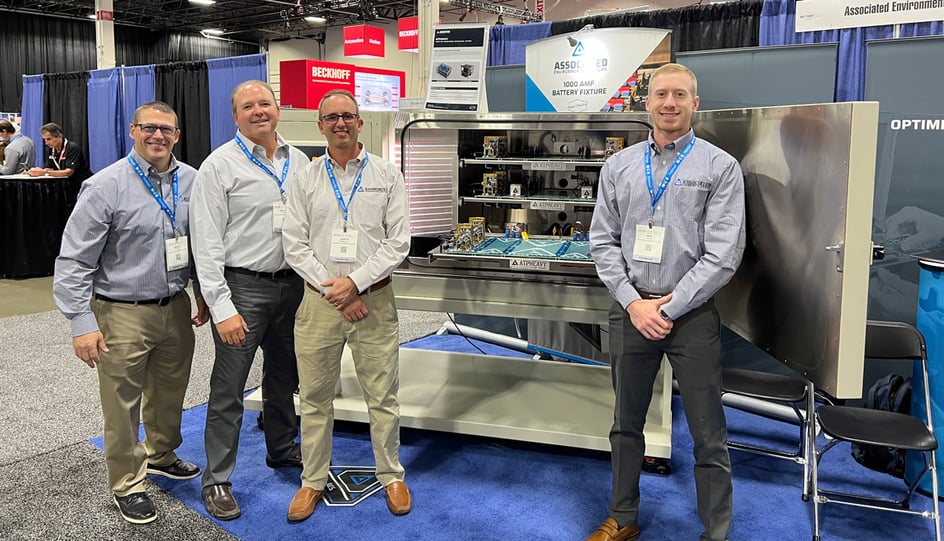 If you weren't in attendance or didn't get a chance to stop by the AES booth, here's what you missed.
A Memorable Debut for ATPHEAVY ADAPTABLE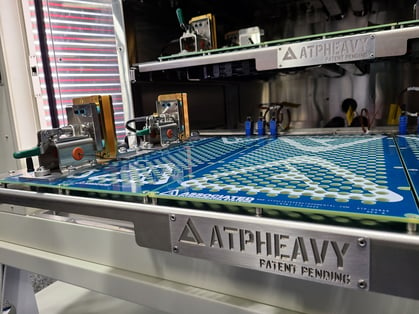 The timing for the Battery Show North America couldn't have been better for the engineers at AES. The company recently announced the expansion of ATPHEAVY to include ATPHEAVY ADAPTABLE, and the development of the SC-512-SAFE, a powerful, benchtop temperature chamber optimized for battery safety.
The SC-512-SAFE made its debut in Novi. Conference attendees got an up-close look at what makes the chamber, equipped with an ATPHEAVY ADAPTABLE fixture, so unique. The board is optimized to move holders closer together and further apart to account for different battery sizes and cell types. You can conduct all your high-amperage testing needs in a single chamber with one adjustable fixture. The SC-512-SAFE also signifies when it's ready for use with a green light, an eye-catching feature that promotes safe use.
ATPPRIME Patent on Display
ATPHEAVY ADAPTABLE wasn't the only highlight AES shared with the Battery Show North America. The company was also recently issued a patent for ATPPRIME, the fixture that launched the All Test Platform series.
The patent represents AES's commitment to developing the battery testing industry and continuing innovation in this fast-growing field–including conversing with industry leaders at conferences like the Battery Show North America. In fact, as Robinson noted above, AES's battery fixtures often emerge from collaboration. Listening to and fulfilling customers' requests inspires creative solutions.
Although the pursuit of a longer-lasting, faster-charging battery for EVs dominates the conversation around batteries (and rightfully so), it's hardly the only energy source that powers everyday life. AES remains committed to optimizing testing for all cell types by leveraging lean manufacturing principles and 5S methodology. The company's chambers and fixtures enable more efficient, effective, and safer testing by reducing non-lean work such as idle time, excess movements, and handling.
We'll See You Next Year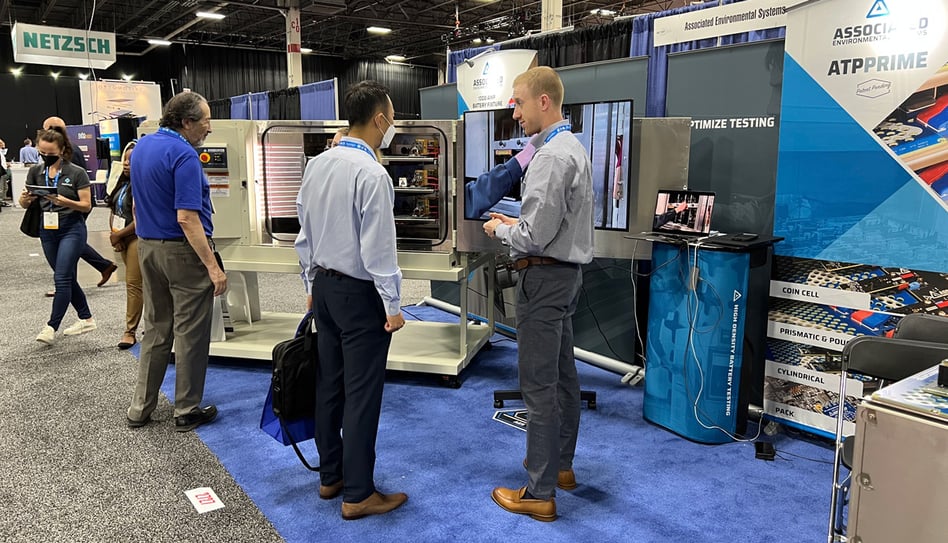 So long as the Battery Show North America attracts the brightest minds and most exciting companies in battery development, AES will prioritize the conference as a must-attend event.
"The response we saw from displaying our SC-512-SAFE and ATPHEAVY battery testing fixture was incredible," says Michael Shirley, CEO of AES. "As this was my first tradeshow experience with AES, it was great meeting industry leaders and learning about their application and uses of our chambers and fixtures. I'm proud of our team and looking forward to the future here. There is more to come from AES."
You can download more information about ATPPRIME and ATPHEAVY below. Check in with AES throughout the year for more exciting updates to come. Rest assured that the company's next great innovation will have a starring role to play at the Battery Show North American 2023.