Innovating Battery Testing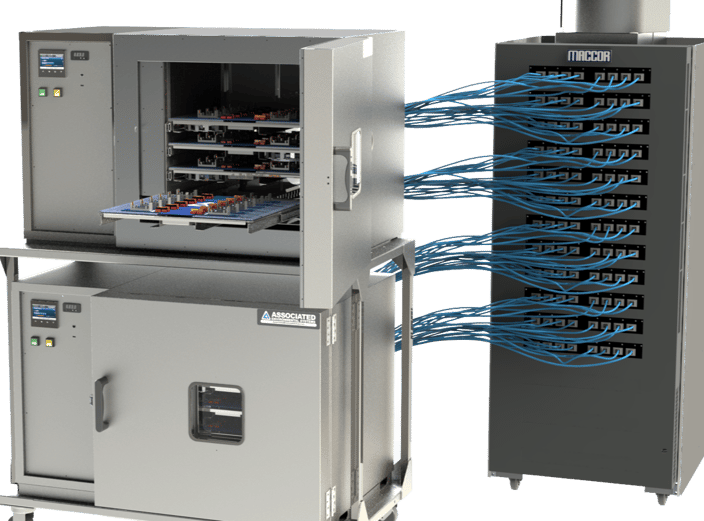 Associated Environmental Systems is changing the way you test batteries. The new, patent pending, ATP platform allows engineers to increase battery testing productivity.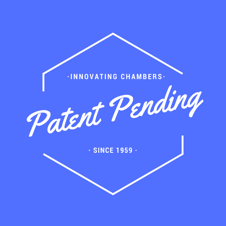 By harnessing the ability to charge and discharge batteries within an environmental test chamber Associated Environmental Systems now has a platform that allows for easy-access with sliding trays, simplified wiring connections with cable management, and integrating seamlessly with MACCOR test equipment.
Associated Environmental Systems' ATP drastically reduces the time required to set up test environments and the stacked sliding shelves and pre-wired connectors increase the amount of product that can be tested during each test profile. With four types of standard connectors, spring-loaded terminal clips and coin cell are available for sale now.
Key technology customers have already adopted the platform with over 70,000 channels in use in the USA and Asia. Integrating AES chambers with MACCOR test equipment has allowed customers to improve their test methods and reduce the overall cost of battery testing from increased efficiencies gained from using Associated Environmental Systems ATP platform. Associated Environmental Systems continues to bring innovation to environmental test chambers, making battery testing easier. Reach out to learn about how AES can help solve your battery testing needs.
Associated Environmental Systems, the innovator in environmental test chambers is proud to partner with MACCOR, a leader in high accuracy and precision battery test systems and other energy storage devices.
Contact: Pollyanna.Sidell@AssociatedEnvironmentalSystems.com, 978.772.0022.
Learn More: www.AssociatedEnvironmentalSystems.com/atp