Portable Environmental Test Chambers: Benefits, Uses, and Where to Get Them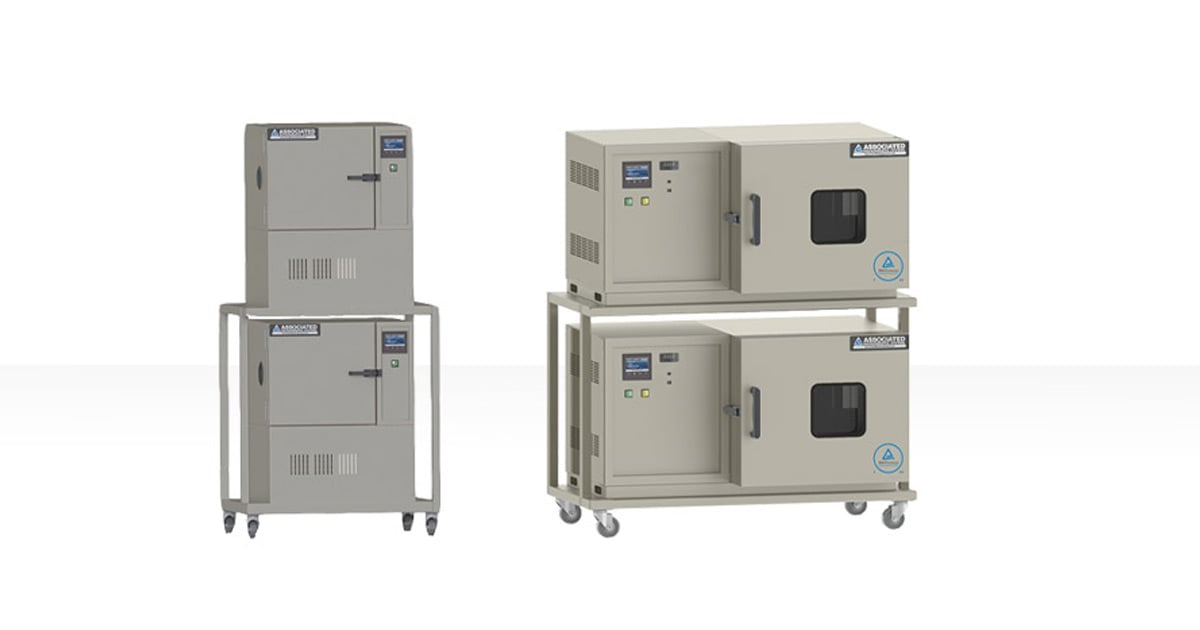 The environmental testing process requires great attention to detail. The ambient room conditions need to be just right. The test chamber needs a certain level of clearance in all directions. You need precise control over the conditions in the internal workspace to meet standards with strict testing guidelines. Depending on the products you're testing, the size of the testing loads, and creating optimal airflow, you may be restricted on size as well.
One thing you can control, in some cases, is the portability of your chamber. This obviously doesn't apply to companies in need of walk-in chambers or other chambers with larger internal workspaces. Those that have the option to choose a portable test chamber, however, have enjoyed its advantages.
This style enables the same effective testing as larger models with the added bonus of mobility and floor-space optimization.
The Benefits of Portable Test Chambers
What do we mean by portable test chambers? It's important to define the term before we get too deep in discussing their benefits. After all, manufacturers deliver and set up test chambers of all sizes on site. When companies upgrade lab space or move their operations, they don't leave these chambers behind; they're crucial tools for their growth.
Portable test chambers cover chambers that are designed with portability in mind (i.e. floor-style chambers with casters built-in) or those that can be stacked (in an organized rack that holds two to four chambers) to maximize floor space.
Portable chambers typically range in volume from less than a cubic foot in volume to 16 cubic feet. They can fulfill a number of purposes including temperature-only, steady-state testing; temperature and humidity conditioning; and even safe, efficient battery testing with an ATPPRIME chamber or when affixed with a system like ATPFLEX.
The portability offers numerous benefits, depending on the chambers' use:
It allows the chamber to move between departments if need be. (Note that the testing space is critical, regardless of where it is in a lab. All chambers require a proper power source and may need access to water or CO2/LN2. Consult the manufacturer for any questions regarding your chambers' systems).
For companies that have limited testing, you can store your portable chambers when they aren't in use.
With stackable models, you'll get more efficient testing.
Let's stay on that last point for a moment. Say you were choosing between one larger test chamber and three stackable, smaller ones. The former will accommodate more products at once, but the latter will allow you to distribute them as they come off the line. That way, rather than wait for 75 products to fill one chamber, you can place 25 at a time, keeping the chambers conditioned for each batch and completing the same amount of testing in a smaller period of time.
The rack-and-stack method also gives you flexibility should a problem arise. If the test chamber or a product within the chamber malfunctions, your testing as a whole won't be compromised or significantly delayed.
Just know that because you can move certain test chambers, doesn't mean you should make it a habit. It's a good practice to check the calibration prior to (and after) any movement to ensure the accuracy of results.
A Note on Portable Conditioning Units (PCUs)
Although not technically test chambers, portable conditioning units (PCUs) offer users a great amount of flexibility. They effectively turn enclosed spaces of almost any size into testing areas when the PCUs are properly attached and sealed.
This enables you to test heavy or cumbersome products (and even batteries) without having to purchase a custom test chamber to accommodate said products. It's a cost-effective option that can be easily stored when it's not in use.
Purchasing a Portable Test Chambers
Like any significant capital purchase, it's crucial to research all of your options before buying a portable test chamber. Given their size, and depending on your testing needs, it may be tempting to try your luck on a used model. Know that such a purchase comes with risk. You can't guarantee how well maintained a used chamber was, nor how long it will remain operational.
It's best, instead, to understand your testing requirements, consult your entire team to make the best decision for everyone, and work with an experienced manufacturer that can deliver a chamber, support, and service that's right for you.
Associated Environmental Systems has been building standard and custom test chambers for more than 60 years. AES carries a number of chambers in stock, including a wide variety of rack and stack models. With AES, you'll get a solution that enables safe, efficient testing while providing control and flexibility to help you optimize your processes.