Why UL Certification Is Important for Environmental Test Chambers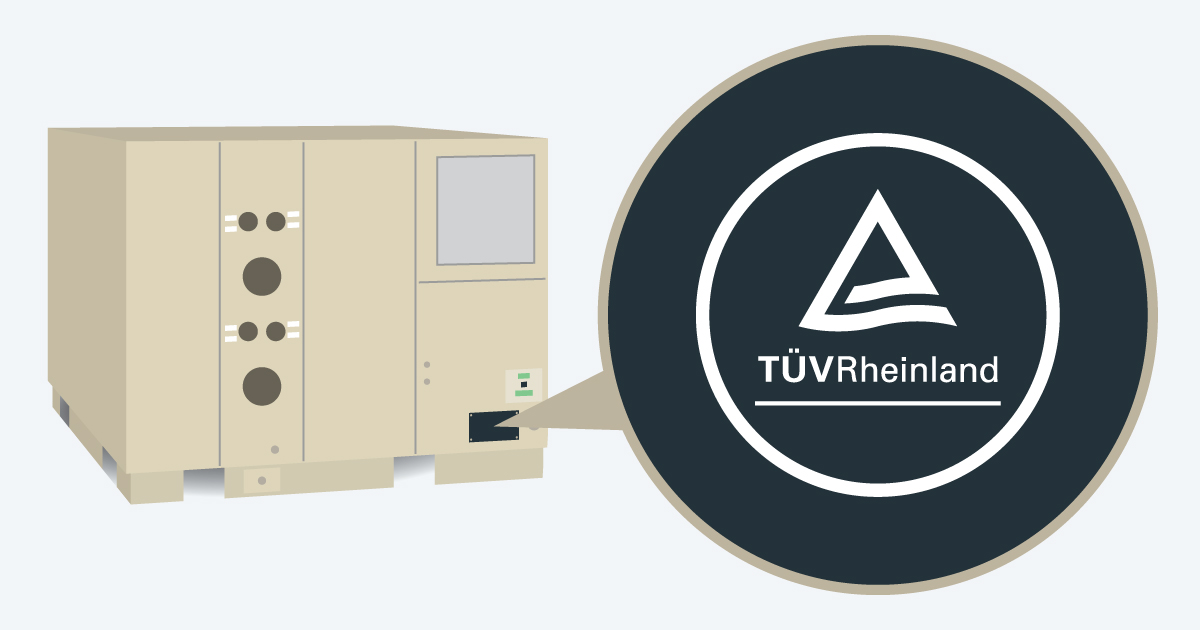 Safety is at the forefront of Associated Environmental System's (AES) operations.
Affirming that guiding value, AES invests a great deal of time and resources to ensure our test chambers meet industry-required electrical safety standards.
Let's pull back the laboratory curtains a bit and examine which UL certifications AES relies on, and what it takes for a test chamber to qualify to meet these industry-set standards.
What Is UL Certification?
Established by Underwriter Laboratories (UL), a global safety science company founded in 1894, UL certification is a way for companies to verify that their processes, equipment, facilities, and products are manufactured according to industry-wide safety standards.
This might include worker safety protocols or proper equipment installation guidelines.
An independent third party will ensure companies are compliant with UL certification standards. For instance, AES partners with TÜV Rheinland (TUV), who audits and determines whether products sufficiently comply with UL 61010 standards. TUV has little to no stake in whether a manufacturer's products are successful, including AES. They're primarily interested in whether products are safe and comply with UL 61010 standards.
Naturally, this means their verification and certification process will be less biased and more objective than if safety standards were maintained solely by a manufacturer's internal team.
UL Certifications AES Provides with Environmental Test Chambers
AES's environmental test chambers comply with one of two UL certifications: UL 61010 and 508A, both verified by TUV.
UL 61010
A safety standard for electrical equipment for measurement, control, and laboratory use, UL 61010 certification is usually required for test chamber manufacturers to sell or ship their environmental chambers to consumers across the United States and Canada.
AES only uses approved electrical components and performs a Hi-Potential and Ground Bond test to determine all chambers are UL 61010 rated. Notably, AES is audited twice a year by TUV to make sure test chamber components and manufacturing processes remain UL 61010 compliant.
UL 508A
Used as a safety standard for the construction of industrial control panels, UL 508A ensures wiring methods, component selection, and calculation of short circuit ratings abide by industry requirements.
While third-party representatives don't inspect every chamber panel, panels are always subject to inspection, in addition to routine audits from representatives like TUV. The frequency of these inspections usually depends on the number of chamber panels a manufacturer produces during a given time period.
Calculating Short Circuit Current Ratings
As part of this UL certification process, electrical components are graded according to a short circuit current rating. A key element of UL 508A panel certification, short circuit current rating (SCCR) involves a few steps:
The short circuit current rating for every single component in the electrical panel is identified (load controllers, terminal blocks, disconnect switches, motor overload relays, etc.). These ratings are measured in amperes and voltage.
While accounting for current limiting components such as circuit breakers, fuses, and control power transformers, determine the short circuit current.
Electrical engineers will analyze figures from step 1 and step 2 to identify the overall SCCR. From there, the panel is marked according to the lowest short circuit current rating component.
The Importance of a UL Listing Mark
Having a UL listing means a component has been tested and verified by a third-party representative and found to comply with safety standards.
To acquire this listing mark, AES submits complete product samples of environmental chambers to TUV for testing, which are then appraised as safe. AES is then permitted to continue production and apply the certification label to chambers.
Additionally, UL representatives can also label products as "UL Recognized." This means reviewed products were considered safe in particular instances and accepted by UL during a final application
Put simply, AES takes safety seriously.
These certifications are time-consuming and expensive, and if the product changes even slightly after review, you need to restart the process. Therefore, manufacturers invest heavily in their processes leading up to certification, conducting extensive research, optimizing design, and streamlining development to meet internal standards before rigorous, third-party review.
In doing so, manufacturers deliver peace of mind to their customers. It's simply best practice.

Plus, it guarantees product quality. Our engineers put in considerable effort to make sure you have the best chambers on the market. Which, in turn, helps you create the best products in the world.
Associated Environmental Systems has been designing, building, and servicing environmental chambers for more than 60 years. Contact us today to learn how our UL-certified chambers might be the right testing solution for your lab.