Your Guide to Environmental Test Chamber Service
Here's something to keep in mind as you consider purchasing an environmental test chamber: A properly maintained test chamber can remain operational for 15 years or more.
The short-term budget dent, therefore, pays dividends in the long run. The right maintenance and service also opens possibilities for hardware and software updates, as well as physical additions—an air drier, for example—that keep your test chamber evolving. The same goes for existing test chambers.
Proper maintenance requires commitment from your internal staff for general upkeep, a clean working environment, the implementation and execution of best practices, and responsible testing.
It also helps to have experts nearby, either physically or through communication. The best environmental test chamber manufacturers understand the importance of reliability and dependable hardware. Quality test chamber service keeps your projects on time and gets you to market quicker. Even the shortest period of unintended downtime can cause major setbacks, big delays, and result in missed revenue.
The right environmental test chamber manufacturer provides these essential benefits and more:
Expertise to talk you through possible solutions
Quick Response Times to Service Calls & Inquiries
Innovations That Maximize Efficiencies
Ability to make onsite repairs, conduct inspections, or calibrate instrumentation
An understanding of your budget to guide you to the right test chamber
Worthwhile advice that covers when to replace (or upgrade) your test chamber or if renting is right for you
Flexible maintenance plans
You can't afford to neglect service if you hope to make your test chamber last. This guide will help inform your decisions, keep your test chamber operating at peak performance, and extend the life of your test chambers.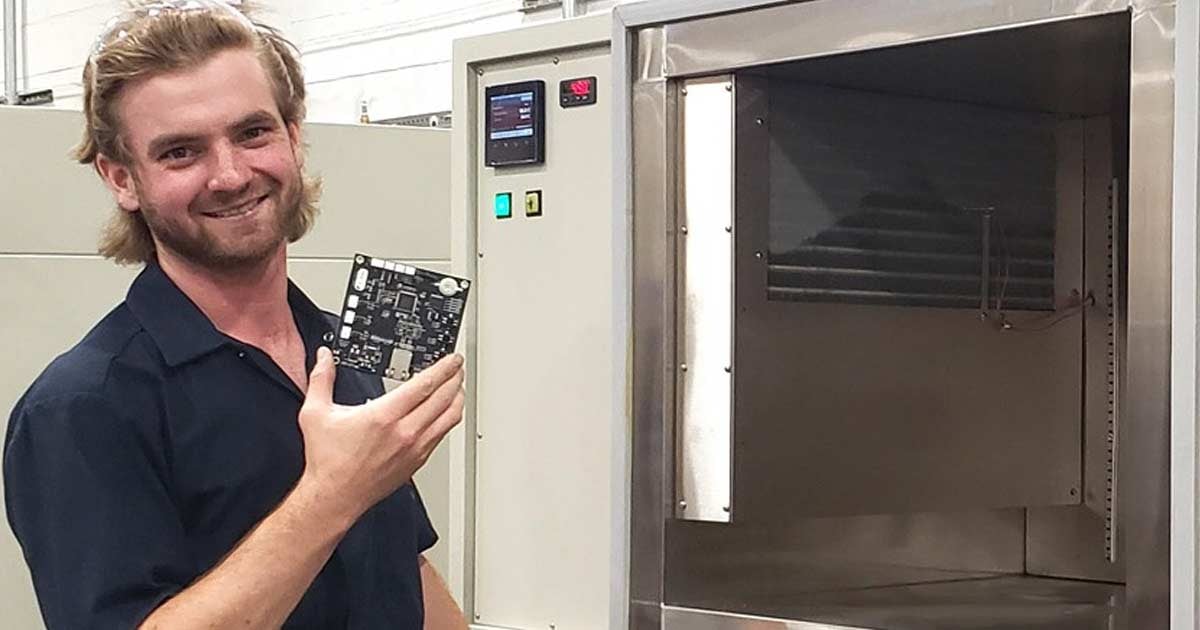 Environmental test chamber manufacturers should provide support throughout the operational lifetime of their product. Just as they guide your initial purchase, they check in when it comes time for scheduled repairs or general maintenance.
Most offer preventative and advanced maintenance plans for that reason. Customer service, though, extends beyond these plans because it's most important during disruptions. If you have a test chamber that's not operating properly, you need it fixed—and quickly.
Now, that assumes you've maintained a relationship with the original manufacturer. In another scenario, perhaps you've purchased a used test chamber. Top-of-the-industry manufacturers are able to work on all test chambers, regardless of make or model.
That ability places added importance on customer service, as it's another investment for you. Look for these characteristics.
Limiting Disruption
Test chamber customer service should, at the very least, focus on limiting disruptions. Staying ahead of issues is crucial in that regard. They can schedule maintenance check-ins, set dates to review operations, and address potential problems before they delay timelines.
It's not just a measure to prevent production delays, either. Consistent, quality service with calibration during the research and development phase can give you the confidence to map out a timeline or push forward with a product.
Nothing will ever go completely to plan, but you'll be glad to have technicians to turn to should disruptions arise.
Attentiveness
Testing rarely follows a 9-to-5 schedule. It's often conducted over several hours and days, and is repeated on top of that. Not every industry is the same, either.
Customer service should reflect that with quick responses and/or effective communication. Empathy comes before the solution.
Expertise
Attentiveness and response are nothing if the company you're dealing with doesn't have the expertise to deliver solutions. That involves physical repairs and regular inspections, but it also covers a breadth of variables.
Test chambers themselves range in size from small enough to sit on a table to large enough to drive in. Then there are the detailed conditions, from the test chamber's capabilities to the required ambient environment, not to mention the national and international standards that vary from industry to industry.
When you ask, 'Can you do this?' you'd like a confident response as well as an explanation.
Availability
Availability goes beyond a quick answer to an email or a human on the other end of a service phone call. Both are important, but so too is physical availability. An extended delay in testing can throw off your product's entire timeline.
Consider this when choosing an environmental test chamber vendor. The ability to make on-site repairs and conduct inspections is a must. It's not like you can ship a test chamber every time a problem arises, nor can you simply drop it off at a shop.
Find a partner that can deliver in person.
Honesty
After dedicated research and discussions with your team, you should expect the same thoroughness from a test chamber manufacturer. If they have your best interest in mind, they won't steer you in a direction you don't need to go.
That could involve a conversation about the right test chamber to purchase. As you lay out your plan and discuss budget constraints, they might advise you to rent.
They'd also consistently make the right repairs and suggest upgrades if they're applicable. When it's time to consider a new machine, they'd walk you through that, as well. Invest in service you can believe in.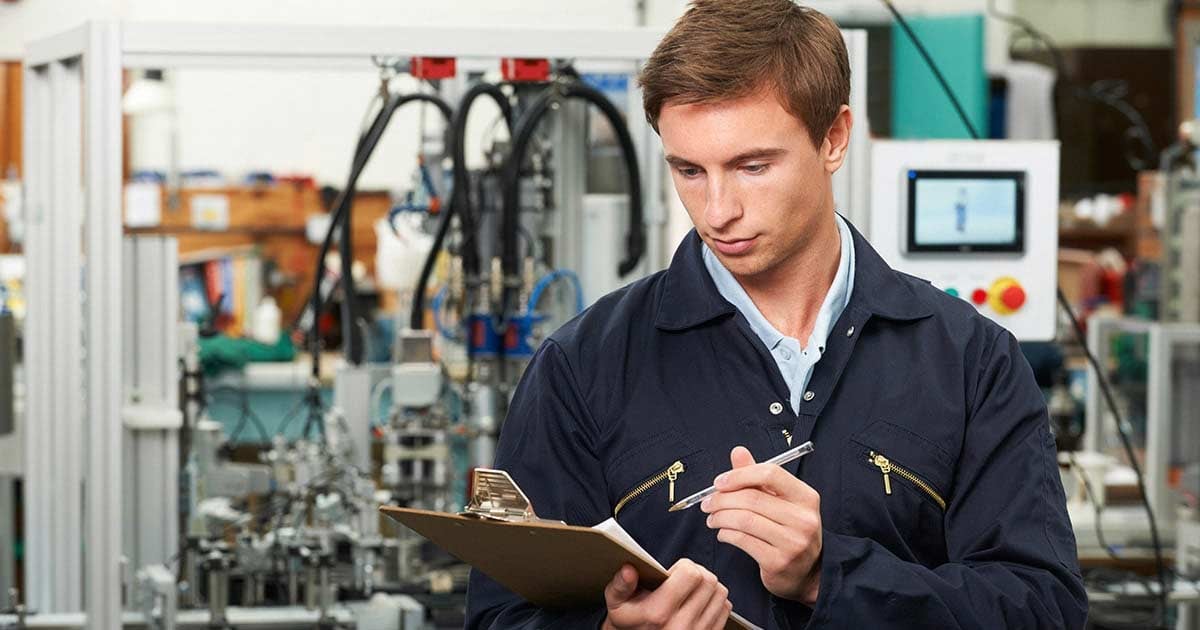 The decision to purchase an environmental test chamber should be followed by a commitment to properly maintaining it. It's an expensive item that's vital to your operations. If you neglect proper upkeep, you risk hurting your bottom line and delaying product releases.
So how often should you inspect a test chamber? Well, the short answer is to keep an eye that it's running properly. Any perceived issue should be checked out immediately to prevent larger, more expensive fixes.
Beyond the obvious, it's important to be thorough. The strong return-on-investment associated with environmental test chambers only comes through regular maintenance. That means you should conduct—or seek out experts to conduct—quarterly and annual checks.
Preventative maintenance schedules may vary depending on the type of test chamber you have. Consult your manufacturer for specifics.
Quarterly Maintenance
Pull out your calendar. Schedule a maintenance check. Then flip three months into the future and schedule another.
It's critical that the following maintenance is performed quarterly:
On Your Electrical Systems:
High-Voltage Reading, Remote and/or Outside Unit
High-Voltage Reading, Conditioning System
Low-Voltage Reading, Control Side
Compressor Amperage Reading
Heat Amperage Reading
Control Switch Test (Power, Heat, Cool, Light)
Interior Lights Test
On Your Humidity System:
Check the water demineralizer cartridge (monthly)
Wash external water tank(s) (monthly)
Purge the water from the test chamber
Clean the steam generator(s)
On Your Refrigeration System:
Condenser Coils Cleaning, Combing & Maintenance
Static Pressures Check
Operating Pressures Check
Diagnostic Data Reading From Copeland Control Modules
In Your Walk-In Room (If Applicable):
Door Operation & Seal (Latch, Catch & Hinges)
Door Window
Air Registers Cleaning & Adjustment (If Necessary)
Drain & Condensation Pump Test
Control System & Performance:
High-Temperature Test: Rate to High Setpoint
Low-Temperature Test: Rate to Low Setpoint
Quarterly Inspections
In addition to quarterly check-ups, set aside time and resources to conduct inspections of your test chamber's critical systems. It's a crucial step. Whereas maintenance focuses on potentially minor fixes or adjustments, inspections cover areas to ensure the test chamber is running properly and will continue to do so.
Here's a rundown:
On Your Electrical Systems:
Solenoid Covers & Coils
Condenser Fan Operation
On Your Humidity System:
Perform an in-house water test
Inspect hosing on water recirculation system
On Your Refrigeration System:
Site Glass Oil Level
Air Dryer Rust or Corrosion
Clearance Distance for Condenser
Air Handler Tightness Check to Prevent Air Leaks
Pipe Insulation
Condenser Pipe
In Your Walk-In Room (If Applicable):
Outside Panel Integrity (Looking for Punctures, Tears, or Dents)
Inside Panel Integrity (Looking for Punctures, Tears, or Dents)
Floor Panel Integrity (Looking for Punctures, Tears, or Dents)
Panel Gaskets
Panel Locks
Ports & Port Plugs
Door Window
Control System & Performance:
Rust or Corrosion
Water Leaks or Buildup of Condensation
Leaking Gaskets
Proper Clearance
Annual Maintenance
At least once a year, make it a point to clean out the control panel on your electrical systems. Vacuum or blow out to clear debris.
You should also schedule an inspection of the electrical systems on the following items:
Heaters (Wire & Tubular)
Ground Wires
Wires (Harnesses)
Sensor Clips
Verify Sensors and Controller Accuracy
Lastly, inspect the evaporator in your refrigeration system.
Completing quarterly and annual maintenance will ensure the longterm life of your test chamber and keep it operating at peak performance. You'll hit deadlines and have the confidence to schedule projects into the future.
Service & Calibration Plans
It's one thing to spot an issue in the performance of your test chamber. It's quite another to fix it quickly. Some companies may have in-house capabilities to address problems as they arise. Those that don't, however, invest in service plans.
Environmental test chamber manufacturers offer different service plans, designed to provide convenient solutions for customers. They come in the form of advanced service and calibration.
Preventative Maintenance & Advanced Service Plans
Manufacturers offer routine and scheduled quarterly and annual preventative agreements. By implementing this practice, ensure that your test chamber runs smoothly and eliminates the risk of larger issues.
Keep in mind that these agreements don't necessarily tie you to the manufacturer you purchased the test chamber from, or its designer. Skilled technicians can inspect models from different manufacturers.
In addition to preventative plans, manufacturers also offer advanced service plans, such as Associated Environmental Systems (AES)'s Advanced Service Advantage Plan (A.S.A.P), offer test chamber owners a chance to stay ahead of their maintenance.
Customers who open accounts with a prepaid service balance receive an assortment of benefits: preferred rates on service and parts without overtime charges. Routine maintenance is covered (as laid out above) in the plan, and rapid response is guaranteed for unexpected occurrences.
Companies with a number of environmental test chambers tend to choose this type of service plan, with the added bonus that balances can be applied to the purchase of new test chambers.
Calibration
The digital state of your test chamber matters just as much as its physical state. While checking for dents, leaks, and corrosion, focus on the calibration of sensors and digital controllers as well.
Proper calibration is about ensuring precision. The test chamber's temperature, humidity, controllers, recorders, and sensors all work together to produce accurate results.
Invalid calibration, on the other hand, can compromise your test data, resulting in lost time and resources. Calibration services keep your test chambers running smoothly, ensure compliance with industry standards, and maximize repeatability.
They're key elements in maintaining operations and guaranteeing data you can use.
A Quick Guide To Test Chamber Rentals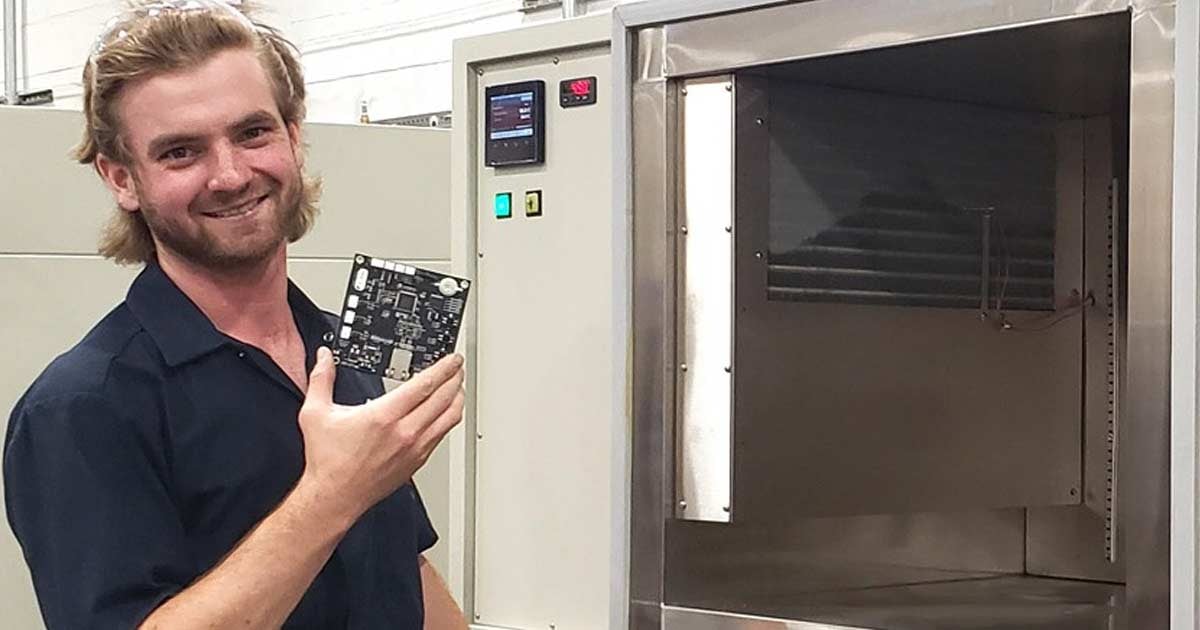 The purchase of environmental test chambers doesn't fit into everyone's budget. Even if it does, it may not be necessary for your testing needs. Renting is a viable option for customers who need to run limited or short-term tests on newly developed products, while minimizing costs.
It's an option that appeals to many businesses for that reason. The added benefit of renting is it serves as an educational period for companies that may look to purchase a test chamber in the future.
Why You'd Rent
Renting instead of purchasing a test chamber comes down to budget and needs. Though test chambers provide strong returns on investment, they're still large capital expenses. For companies that have very limited and/or specific testing needs, renting is probably the most logical choice.
Just as in a purchasing decision, research is paramount. Ask yourself these questions:
Is this one-off testing or do we anticipate more in the future?
What are

we testing for

(research, production, reliability, or quality)?
How strict is our timeline?
Can the manufacturer provide a test chamber to fit our needs?
Do we have in-house staff that can operate the test chamber, or do we need support?
What payment plan makes sense for us?
Such questions will aid your efficiency. If you can remove hiccups prior to the test chamber arriving, it'll make for smoother testing. The experience of renting and operating an environmental test chamber also serves as an education, especially if you find a vendor with whom you like working.
You may find yourself planning to purchase one in the future and can use rentals to inform that decision.
Types Of Rentals
On a basic level, there are three styles of environmental test chambers: floor models, benchtop models, and ovens. Each comes with a range of sizes (floor models, for example, can be large enough to fit cars or massive product quantities) and purposes.
That's why it's so important to understand your requirements prior to renting. You may think you need one thing only to find another solution that is more appropriate. The right environmental test chamber manufacturer can talk you through that process. They'd recommend, say, a salt spray test chamber if you're testing for corrosion or a temperature and humidity chamber if you're testing to a military standard.
The good news is modern test chambers feature widespread customization possibilities. Remote test monitoring, through hardware and software, is also available. Ask the right questions to get the right solutions.
Should You Buy A Test Chamber?
Companies that have purchased test chambers in lieu of renting them or outsourcing testing have enjoyed strong returns on investment.
They also thrive with flexibility, knowing they can test at any time. It gives them peace of mind at a time when product recalls are a very real, and expensive, possibility.
Having said that, it's not a one-glove-fits all purchase. Consider all the outcomes of your testing. If you're in the research and development phase, critical to finalizing a product's detail, you may benefit from a rental to make iterative changes on the fly. However, if you're testing in the production phase, your test chambers will be in constant use—the cost of a rental would grow exponentially.
The biggest factor, of course, is how often you'll need a test environment. Returning constantly to rentals saps your budget, especially when manufacturers offer rent-to-own or buyout options.
Associated Environmental Systems has customized test chambers for companies in many different industries. We're ready to answer your questions. Please call us at 978-486-5079 or send us a message below.