3 Critical Size Factors To Consider Before You Buy a Test Chamber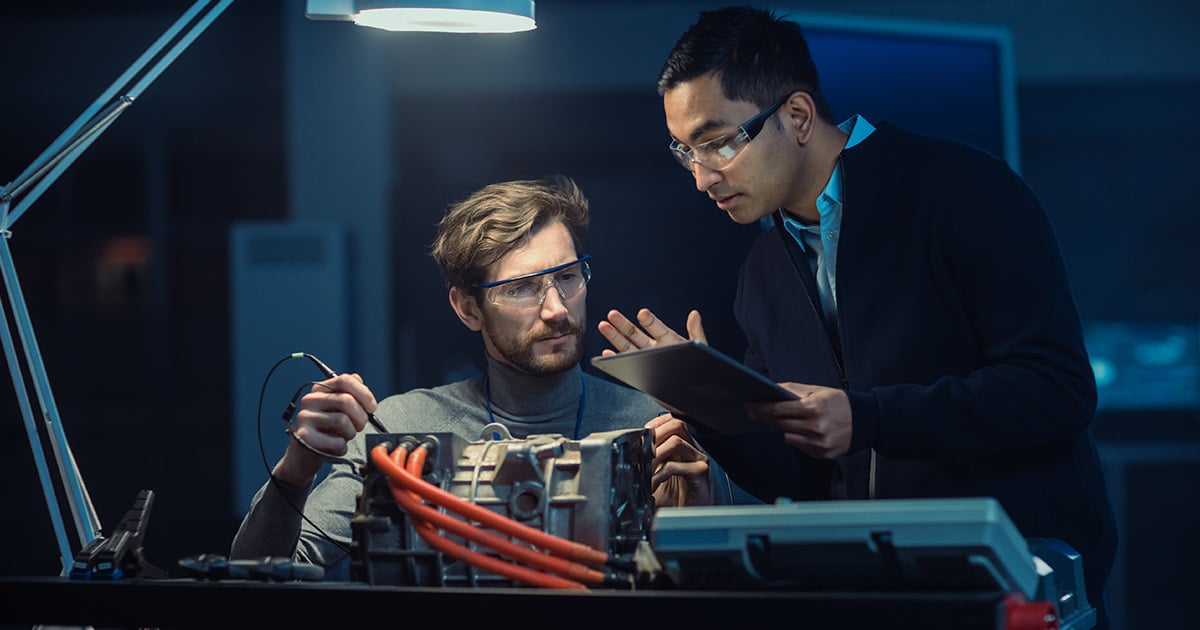 Test chambers are used in a wide variety of applications and come in many sizes. The most common models produced by manufacturers range in volume from small units of 0.5 to 64 cubic feet (14 to 1,812 liters) to walk-in rooms averaging 1,123 cubic feet (31,789 liters). But they can be built as drive-in units to accommodate as many as six cars at once.
So how do you land on the test chamber size that's right for you as you go through the buying process? Consider these three critical factors.
1.Test Requirements & Product-to-Workspace Ratio
Before you purchase a test chamber, you'll need to determine the test requirements. They will help you decide the ideal chamber size.
The suggested ratio for many tests in terms of product volume to the total workspace is around one-to-three. This proportion allows for adequate airflow to the device under test (DUT) and ensures complete conditioning.
Although the 1:3 ratio is most common, it doesn't always apply. For instance, highly dense products might require a larger workspace. On the other end of the spectrum, products that are less dense or are optimized for airflow (think of a computer chassis with built-in vents) can take up a larger portion of the workspace without compromising the effectiveness of the tests.
Finally, the airspeed inside dust, sand, and high-altitude chambers is already very high. If you're running tests in these chambers, you'll need a workspace only slightly bigger than the DUT.
2. Live Loads & Density of DUT
Another factor that will significantly influence the size of your test chamber is whether or not you'll be performing live-load tests. The DUTs tend to produce more heat in these tests, and a larger workspace is needed as a result.
The added heat also adversely affects the chamber's pulldown rates. In addition to a bigger workspace, you also might require a more powerful refrigeration system to maintain the conditions you need. The same is true for heavier and denser products since it takes longer for these products to be conditioned all the way through.
3. Lab Conditions
The DUT and load size isn't the only thing that will determine the right-size chamber for your needs. You also need to consider the lab space available to you.
Ambient Room Conditions: Spacing & Temperature
Just as the DUTs require proper airflow, so too do the chambers. They generate a lot of heat during tests and require 18 to 36 inches of clearances in all directions to work properly.
The lab temperature is also critical. Test chambers should operate in rooms with an average ambient temperature of 23°C (70°F). This ensures your test characteristics only fluctuate when you want to change them. Otherwise, the chamber will overwork to regulate its internal temperature to the programmed setting.
Make sure to keep your facility managers in communication to confirm the building's heating and cooling systems can maintain an adequate ambient temperature.
Footprint
The lab space available to you will factor into chamber size and type. Test chambers, generally, can be categorized in three ways: oven, benchtop, and floor models.
Ovens take the least amount of space because they don't include humidity or refrigeration. They're typically used for stability testing at steady temperatures.
Benchtop and floors models perform similarly, but offer different flexibility in space requirements and mobility needs. Let your operational and laboratory requirements dictate your benchtop or floor style needs.
To really maximize your floor space, you could also consider rack-and-stack models.
Mobility & Location
Before landing on a test chamber, consider where it will be located: Is it a shared unit and need to move to different areas? Does it need to be in a central location for different departments?
These are discussions you should have with your team in R&D, manufacturing, and operations. The different perspectives will help you choose a test chamber that meets all of your requirements, as it pertains to performance and the facility that will host it.
Associated Environmental Systems has been building standard and custom test chambers for companies across a wide variety of industries for more than 60 years. Contact us today, or explore our inventory of models.