Integrative Approach to Test Chamber Sales
Environmental test chambers can be used in just about any industry and in a vast variety of applications. This diversity creates an interesting challenge for test chamber manufacturers. When every customer, industry and application is different, finding an effective way to partner and communicate with customers is essential.
To meet this challenge, Associated Environmental Systems has developed an integrative sales approach. Prospective and returning customers benefit from AES's integrated approach, which includes three interdependent components: regional sales leaders with engineering expertise, an inbound telephone sales team with access to notes on all customer communications, and the ability to collaborate with the company's design engineers.
Regional Sales Leaders with Extensive Engineering Experience
The regional sales leaders at AES have over 41 years engineering experience and 58 years of environmental test chamber experience, making them an industry leading resource! Through their experience in the test chamber industry, they have been exposed to the use of test chambers in a variety of industries and applications. More importantly, with their engineering background, the regional sales leaders are able to understand the the complex and unique testing needs of each customer.
(Learn more about AES's three regional sales leaders below.)
A Well-Informed, Inbound Telephone Sales Team
Always available, AES has a team of test chamber sales professionals responding to inbound inquiries Monday through Friday, 8:30AM – 8:30PM EST. They can provide information on the various types of test chambers manufactured at AES, generate quotes, execute sales, initiate service/support requests and provide updates on chambers currently in stock. Additionally, thanks to AES's use of the latest sales and marketing technology, the phone team can access notes from previous interactions with the customer. Having this information at their fingertips allows the phone team to quickly respond to customer questions, streamlining the communication process.
Access to Design Engineers
Both the regional sales leaders and the inbound sales team work very closely with the AES design engineers. When complex questions arise about how an AES chamber will work with a specific application or how a chamber can be customized to meet a customer's needs, the design engineer is brought into the sales process. If need be, the customer can be in touch with the design engineer in a matter of minutes to address any questions or concerns.
By coordinating communication between the customer, the sales team, and the design engineers early in the process, AES is able to be nimble enough to quickly address customer specific environmental test chamber needs.
Meet the Regional Sales Leaders
Because they are the voice of the customer, the regional sales leaders are the most critical component of the integrated sales model at AES. In addition to their combined 41 years of engineering experience, AES's regional sales leaders have a total of 59 years of customer service and sales experience, and 58 years of environmental test chamber experience! Below, you can learn a little bit about how each of the regional sales leaders uses his experience and background to approach the sales process.
Mark Pedley, Central Region – Extensive Test Chamber Experience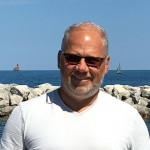 With 33 years of experience in environmental test chamber production and sales, Mark is an exceptional find in the industry! Prior to moving into a sales role, he worked in refrigeration, electrical assembly and test inspection. Mark leverages his experience to help business leaders find the perfect test chamber for their application. With his extensive background, Mark can find or design the test chamber you need to meet your business challenges.
Contact Mark today at mark.pedley@associatedenvironmentalsystems.com or 616-841-0211.
Paul Kaczmarczyk, New England – Engineering Longterm Relationships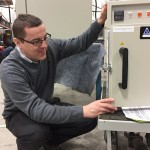 Paul brings a wealth of engineering experience and a customer focus to AES! New to the industry, Paul has excelled for the past 16 years as a sales engineer. His commitment to developing relationships, combined with his engineering mind, make Paul an indispensable resource for his customers. Let Paul be your resource as you investigate how environmental test chambers can ensure that your product is the strongest, safest or fastest that it can be.
Contact Paul today at paul.kaczmarczyk@associatedenvironmentalsystems.com or 978-493-6090.
Aaron Robinson, West Coast – VP of Sales & Service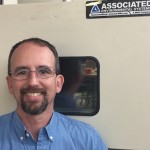 When Aaron joined AES a little more than two years ago, he brought 23 years of experience in test chamber sales and service with him. Knowing the product inside and out, Aaron uses his engineering experience, industry knowledge and company history to help current and prospective customers achieve their environmental testing goals. If you haven't already, introduce yourself to Aaron; he can find the right chamber to help your organization make sure your product is the best that it can be.
Contact Aaron today at aaron.robinson@associatedenvironmentalsystems.com or 408-981-7532.
Benefits of the Integrated Sales Approach
The three components of the integrated sales approach at AES are interdependent and function cohesively to ensure the best possible outcome for the customer. The regional sales leaders leverage their engineering and industry experience in order to create partnerships with their customers. The inbound sales team is there to respond to customer inquiries and provide support throughout the sales and manufacturing process. Finally, AES capitalizes on the collaborative nature of their design engineers by bringing them into the sales process, when necessary, to identify solutions to individual customer, industry and application needs. The integrated sales approach is one of the many ways that AES demonstrates its commitment to helping its customers make their products the best that they can be.
Find out more about AES test chambers and how they can help make sure a product is the strongest, fastest, safest, and longest lasting, visit www.associatedenvironmentalsystems.com.