What are the Different Industry Standards for Battery Testing?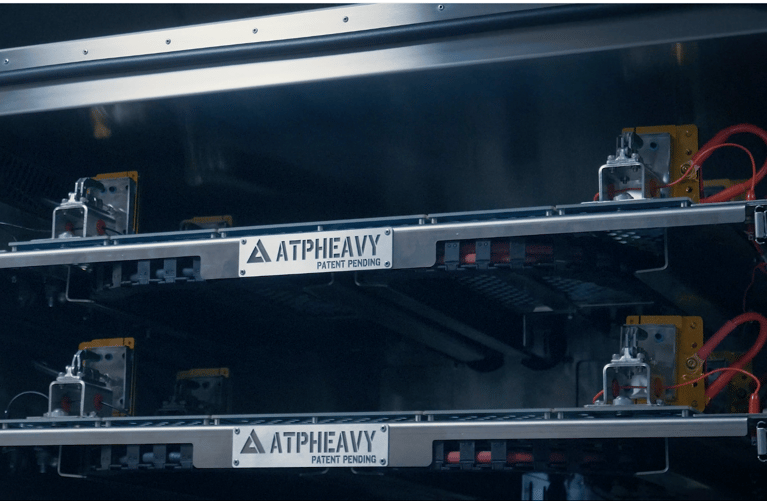 Batteries continue to revolutionize life as we know it. Before a battery can be introduced to the market, though, battery testing is required. It's essential for all industries, from EVs to consumer electronics to align and meet specific industry standards to ultimately distribute their product. Battery testing assesses a battery's capacity and detects anomalies while subjecting the battery to a combination of different conditions in a controlled environment—such as those that exist in Associated Environmental Systems (AES) test chambers. These chambers simulate real-world conditions that cells are most likely to encounter, including extreme temperatures and humidity.
At AES, we work with our customers to first understand what industry standards their product must meet before moving into the development and production of their necessary battery testing solution. AES' cutting-edge test chambers are equipped with battery safety features that set a new benchmark for flexibility and innovation, ensuring reliable and precise testing. So whether you're the EV industry in search of a test chamber to test a new battery or an electronics company looking for a product that can test large quantities of cells simultaneously, AES can meet your needs. Reviewing battery industry standards and set criteria is the first step.
Battery Testing Standards
Battery Standards and Their Purpose
Underwriters Laboratories is an American global safety consulting and certification organization providing safety-related certification, validation, testing, inspection, auditing, advising, and training services. Their numerous standards provide requirements for all lithium batteries, as well as specific requirements for batteries for use in electric vehicles and household and commercial batteries. UL standards check a battery's response to environmental conditions, such as the flammable concentrations of gases.
The International Electrotechnical Commission (IEC) is the world's leading organization that prepares and publishes International Standards for all electrical, electronic, and related technologies. Although there are a wide variety of standards applicable for batteries across industries, IEC standards include testing safety requirements of all portable sealed secondary cells to ensure that the tested battery does not contain alkaline or non-acid electrolytes.
SAE International was originally established as the Society of Automotive Engineers. It is a professional association and standards organization for engineering professionals. The organization focuses on transport industries, such as automotive, aerospace, and commercial vehicles. SAE coordinates the development and publication of more than 1,600 technical standards and recommended practices. These standards help ensure the safety of products such as electric and hybrid vehicles, testing for their effectiveness and reliability.
UN/DOT standards are enforced by the United States Department of Transportation, UN Manual of Tests and Criteria 4th Revised Edition Lithium Battery Testing. Lithium batteries are classified as dangerous goods and can pose a serious safety risk if not tested and packaged in accordance with transport regulations. UN/DOT 38.3 testing helps ensure the safety of lithium-ion or lithium-metal batteries during shipping. Manufacturers of lithium batteries and products must demonstrate compliance in the design, manufacturing, and distribution of their products.

Meet Battery Industry Standards with AES
When it comes to battery testing, you can either purchase a battery fixture, build one, or outsource your testing. While both outsourcing and building a personal battery fixture is a viable option, it's important to keep in mind that if your battery were to fail, the brand is at fault—not your testing supplier. Buying a battery test chamber and performing testing yourself saves cost by seeing those faults before they go to consumers. AES has end-to-end solutions that allow for easy insertion and removal and are neatly organized in case of failure. We not only design solutions to meet requirements but also think of other options that can be suitable for applications.
Associated Environmental Systems has developed the ATP series specifically for optimized battery testing. Our one-of-a-kind battery testing fixtures include ATPPRIME, ATPFLEX, and ATPHEAVY. ATPPRIME is a fixture part of the ATP series that is built to integrate with a number of AES battery test chambers, typically those that are 8 cu ft. Engineered to fit individual needs, ATPPRIME accommodates the coin, prismatic, and cylindrical cells that power consumer electronics. Similar to ATPPRIME, ATPHEAVY is also a fixture that integrates with AES battery test chambers, with a tendency to go in 12 cu ft chambers. Designed for the EV industry, the ATPHEAVY can uniquely accommodate large prismatic pouch batteries and allows for an easy switch between different battery types during testing.
Last but not least, the well-received ATPFLEX is considered by customers who already have an existing chamber. ATPFLEX is a small battery solution that can test a maximum of 6 batteries, depending on the application. This solution is portable and can be placed in any manufacturer chamber, not just AES.
---
Partner with Our Team
At AES, we offer an end-to-end solution that streamlines operations and saves time and money. Our innovative battery testing chambers and battery testing solutions will optimize your productivity and keep you up to industry standards. Request a quote today or talk to an AES engineer today to begin development. Efficient, effective, and safe battery testing starts here.