Quality Control Testing the Smart Cities of the Future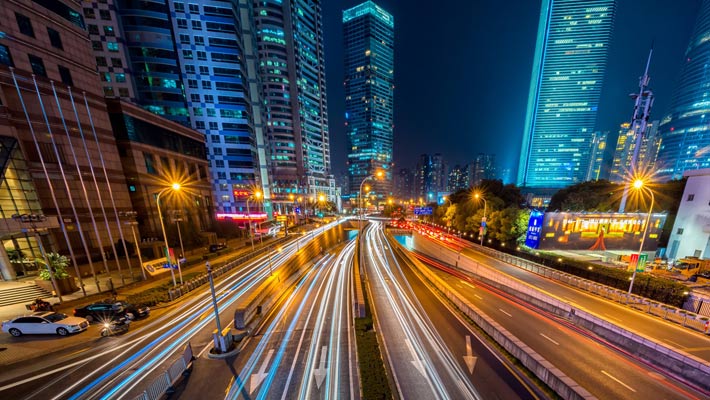 By now you may have heard of Google's plans to build a "smart city" in Toronto. According to a recent Thomas Insights post titled, 7 Cool Features and 1 Big Problem With Google's New Smart City, the futuristic neighborhood will use a variety of sensor enabled innovations which aim to improve quality of life for citizens by using "cutting-edge technology to achieve new standards of sustainability, affordability, mobility, and economic opportunity."
The waterfront neighborhood, which Sidewalk Labs (a subsidiary of Google's parent company Alphabet) has named Quayside, will feature building raincoats designed for slip and fall prevention, energy and water efficient appliances, intelligent garbage chutes and LED lined "smart traffic" streets designed for driverless cars. Robots will also play a major role in day-to-day life in Quayside, with plans for a network of "Taxibots," as well as tunnels for underground delivery bots.
To realize their vision, Sidewalk Labs will need to rely heavily on an interconnected network of sensors and components placed throughout Quayside. This technology will undoubtedly be exposed to all variations of environmental conditions; from freezing Toronto winters and rain-soaked springs to hot and humid summers. Failures in network components due to exposure could have major consequences and not just in terms of the conveniences that smart cities promise - people's health and safety will also be at risk if this technology fails.
Manufacturers and suppliers looking to capitalize on the evolution of cities and living spaces will need to be able to produce equipment that can reliably withstand anything mother nature can cook up. These challenges will only be magnified as smart cities emerge across the globe in all variations of environments, especially considering the uncertainty of future weather conditions.
Associated Environmental Systems environmental chambers are used by the world's most innovative companies for applications such as research and development, quality assurance, reliability testing and even production. Our environmental chambers can help to simulate weather extremes and expose quality issues for smart city components. We can help to reduce the risk of unexpected and costly product failures and predict component life expectancy, which will be crucial for maintaining a functioning smart city.
To learn more about our products, please visit our chambers page or contact one of our highly trained team members.