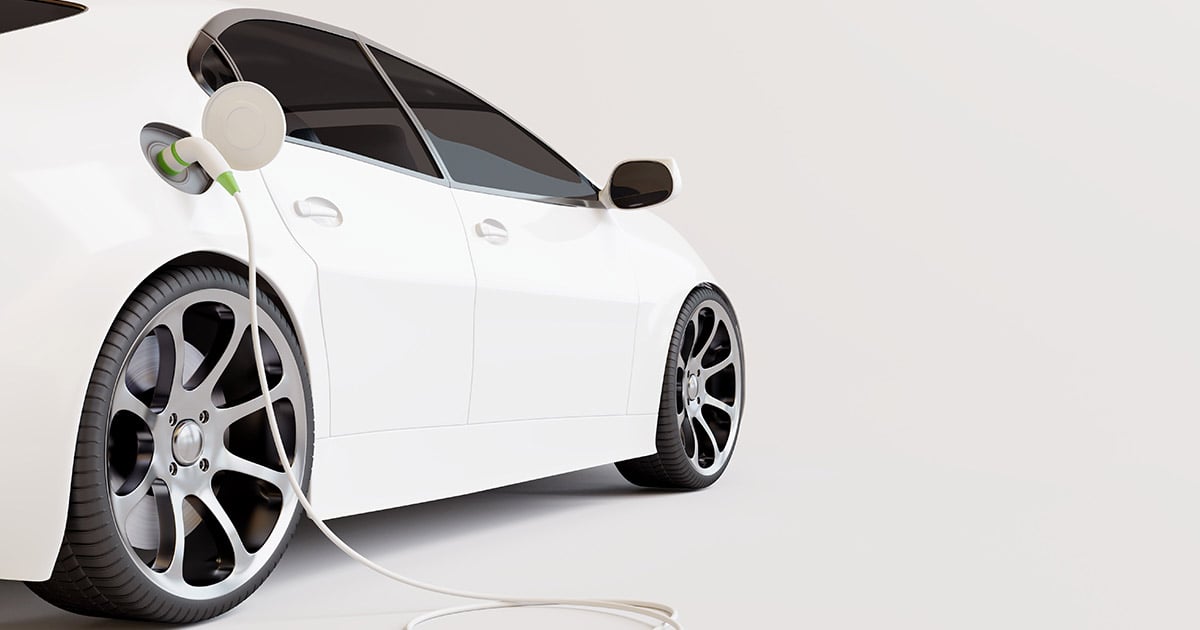 From a consumer and manufacturer standpoint, the future of electric vehicles dominates conversations in the transportation industry. With an emphasis on reducing carbon emissions to combat climate change, automakers, aviation, and even shipping manufacturers set internal goals and face external pressure to increase their production of EVs.
Across the automotive industry, major manufacturers are racing to develop affordable cars that enable drivers to travel extended distances on a single charge. Arguably, the key component to achieving that level of success is implementing longer-lasting, faster-charging batteries—and we're getting closer to that reality.
Researchers have created a pouch design that lightens the battery load in EVs while increasing performance. As the physical design of the battery evolves, so too does the way we test them. It's safe, more efficient, and produces accurate results that can lead to lasting change in the EV industry.
EV Goals for a Sustainable Future
The U.S. Department of Energy (DOE) has established goals that plug-in electric vehicles (PEVs) will match the price and driving range of gas-powered vehicles by 2022. California Governor Gavin Newsome announced in late 2020 that all new cars and trucks sold in his state would be zero-emission vehicles by 2035. Amazon, which announced in 2019 it would purchase 100,000 electric vans from Rivian, intends to test these custom delivery vehicles in 16 American cities in 2021. The consumer market for EVs is expected to exceed 26 million cars sold by 2030.
Municipalities have taken significant steps to invest in these vehicles as well. Toronto, as of December 2020, was running 59 electric buses, the largest fleet of its kind in North America. Individual automakers have set their own EV goals as have a number of jurisdictions around the country and world.
Yet the current state of the EV market suggests there's still a lot of work to be done. Fewer than one percent of cars on the road are EVs. There are a number of reasons for the lack of progress on the EV front. One is surely the cost to consumers, both in purchasing new vehicles (average cost $55,600 as of 2019, though it's falling) and also in replacing gas-powered autos that operate well past 100,000 miles. Another reason, though, is something called 'range anxiety.'
Drivers fear getting stranded when their battery charge runs out, far from charging stations. While the availability of charging stations continues to grow, there's still much to account for in terms of climate conditions, urban vs highway driving (the former requires stops and starts that drain the battery), and effectiveness of the battery over time.
Faster-charging, longer-lasting batteries mitigate the range issue as well as open the door for other innovations to boost the viability of widespread EV use.
A recent breakthrough in the design of EV batteries is shifting from a hard pack to a pouch. The hardpack has wiring inside and out, connecting hundreds of smaller cylindrical batteries to the car. The system is sturdy and heavy, adding significant weight to the car and limiting customization possibilities.
The new pouches, shaped like pieces of paper, offer a number of benefits. Although they're larger, they're lighter without sacrificing power: Each is 500 amperes. Automakers can add more to their vehicles while keeping the weight down.
They charge faster, compact more energy, and offer flexibility to customize for different models. Best yet, they enable automakers to pursue additional features for their vehicles to maximize performance.
How to Test Large Format Batteries
Although the potential of large format, pouch batteries is evident, they require rigorous testing before the cars they power hit the market.
The testing is similar to that of electronics. Engineers conduct stress screening to push the batteries to their limits, identify breaking points, and design safety measures to prevent failures. In doing so, they work to understand the true performance of the batteries to set expectations for consumers and make any necessary changes to the design.
Because of the unstable nature of the materials involved, the testing can be dangerous and time-consuming. There's always a threat of a thermal event, and even one can disrupt your product and harm your chamber. However, if you can safely test a significant number of pouches at once, you'll draw ever closer to delivering a better-performing EV.
That's where Associated Environmental Systems (AES) comes in. AES has taken its innovative battery testing technology found in the ATP series and applied it to larger temperature and humidity chambers, those as big as 64 cubic feet with high current connections and fast change rates.
These test chambers enable efficient, effective testing of higher-energy density batteries you can trust. The advantages of purchasing an AES battery testing chamber include the following:
Everything is clearly labeled to reduce your setup time and get you testing safely sooner.
The heavy-duty shelves can hold up to 500 pounds of product.
The built-in Battery Interface Board (BIB) ensures a secure connection and accurate charge and discharge readings and data collection.
Operate the environmental test chamber and battery cycler from one control panel for synchronous operational activity, and collect correlated temperature and cycling data in one location.
Multiple safety features are available to meet your test severity, including nitrogen purge, inert gas pressure vent, ventilation blower, and more.
In addition to more efficient testing, AES offers service plans for the life of the chamber. Its support team can help you address any maintenance issues to help you maintain a consistent testing schedule.
The faster-charging, longer-lasting battery will change the future for the better. Ask AES how you contribute to it with a battery test chamber available in multiple sizes to meet your testing needs.