Careers at Associated Environmental Systems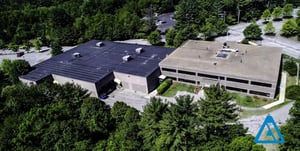 At Associated Environmental Systems our strong commitment to customer service, along with the use of emerging technologies and lean manufacturing methodologies allows us to be a leader in the environmental test chamber industry. AES test chambers allow you to duplicate weather conditions in a confined space. They are critically important to research and development and the manufacturing of products that are used on a daily basis. These chambers save companies an exponential amount of money because, now, they do not need to travel the world to test their products in extreme conditions, but rather, are able to simulate these environments in a laboratory at accelerated rates.

JOIN TEAM AES
Engineering Project Manager & Admin
Production Planning & Documentation Lead
Sr. Backend Developer - Node.js
Benefits
401K Plan
Paid Vacation
Paid Sick Time
Paid Holidays
Tuition Reimbursment
Leadership Development Program
Intern Program
Medical Care
Medical IPO or HMO
Dental
Eye Care
ST Disability
LT Disability
Life Insurance
Travel Assistance Program
Employee Guidance Services
Accident Insurance
Work Hard, Play Hard
Basketball
Biweekly Free Lunch Fridays
Purpose.
AES is all about helping customers make their products the best that they can be.
STRONGER • FASTER • SAFER • LONGER-LASTING
We sell directly to customers, not through third-party representatives. Customers enjoy working with us because of our responsive and easy-to-work-with style. Our hands-on approach allows us to create and deliver solutions that exceed expectations and timelines in a cost-effective way. If our customer wants to talk to our engineering department to develop a solution or troubleshoot an environmental condition, we make it happen. At AES we offer quick and efficient services in order to ensure our customer's satisfaction.
Culture.
Nestled in the woods in Acton, MA is Associated Environmental Systems' 100,000 sq. ft. headquarters. With two other offices strategically located in Michigan and California's Bay Area, we employ over 100 people, ranging from welders to software developers. The culture is one that makes individuals look forward to coming to work every day; and those who do not work here, wish they did. Our main location has hiking trails, a basketball court, and horseshoe pit. We are also dog-friendly, so many employees bring their canine best friends with them. In addition every other Friday we share a free company lunch of barbeque or pizza, depending on the weather.
However, do not let this laidback culture fool you; we get work done. Though the skill set of AES team members is diverse, our culture has cultivated cooperation. The open concept office space allows employees to be able to bounce ideas off each other and collaborate to create unique solutions for our customers.
AES is a great place to work because it's a close-knit engineering company with a collaborative environment. Everyone you're working with is close by and is there to answer questions or help you out. Especially, as a young engineer, it's really a chance to work alongside experienced engineers, while being encouraged to take the reigns and earn your own experience.
David Manufacturing Engineer



My favorite part of my job is being able to work with all aspects of marketing whether it's writing a press release for our newest product or shooting and editing photos for the website, you get to work in all parts of the field.
Haylie Marketing
With coworkers it's pretty fun, everybody takes their work seriously but no-one really takes themselves too seriously. It's a good place where there's serious work to do but you feel pressure in a good way; it's not stress you feel, it's pressure that sort of drives and motivates you to get done all these you want to get done.
Matt Test Associate
To be successful here at AES it takes a lot of motivation. You gotta be motivated, you gotta be self-sufficient, you gotta be able to support those who are around you because when you need support they will be there to help you out as well.
Josh New England Service
East Coast Office
West Coast Office
I want to be a part of the AES team, how do I apply?
We're excited you're interested in being a part of our team. Open positions are posted online, and applications are accepted via the links throughout this page. We also post on Indeed and LinkedIn. Apply Here
What are the steps of the recruiting process?
We start by posting any open positions on our company website, Indeed and LinkedIn. Once we have received your application you will be contacted by the People Operation Lead to get to know you better and give you an overview of the position. Once we feel that the role would be a good fit we would then invite you to tour our facility and meet the team.
How can I stay updated on job opportunities with AES?
You can follow us on LinkedIn and check out our Google Jobs page here: Apply Here
How should I dress for my interviews?
We are a pretty casual group. In fact, we don't even have an official dress code. Instead, we encourage you to be yourself and wear whatever you're comfortable in. Jeans, dresses, skirts, slacks – whatever you like is fine with us. We do ask when visiting customers, that you step it up to business casual.
I don't see a job that's perfect for me right now. How can I share my resume or contact information?
At AES, we value talent and growth-oriented people. Reach out to us. We would love to meet you and we might be able to work something out.
I submitted my application but haven't heard back. What is the status of my application?
Usually, if you are still waiting to hear then the process might have gotten delayed. You can always reach out to us anytime and give Michelle a call!
What are some ways the company focuses on team development?
We do a lot to develop our group of talented individuals into a fully-fledged team. On your first day, you receive a schedule and get to shadow or meet one-on-one with key people that you will interact with. Lunch is ordered in on your first day so you and your team can sit down and enjoy a casual conversation to get to know each other. We are proud to offer leadership development programs and many team members have moved into supervisory and management positions after starting on the manufacturing floor.