How AES is Leading The Environmental Testing Chamber Industry!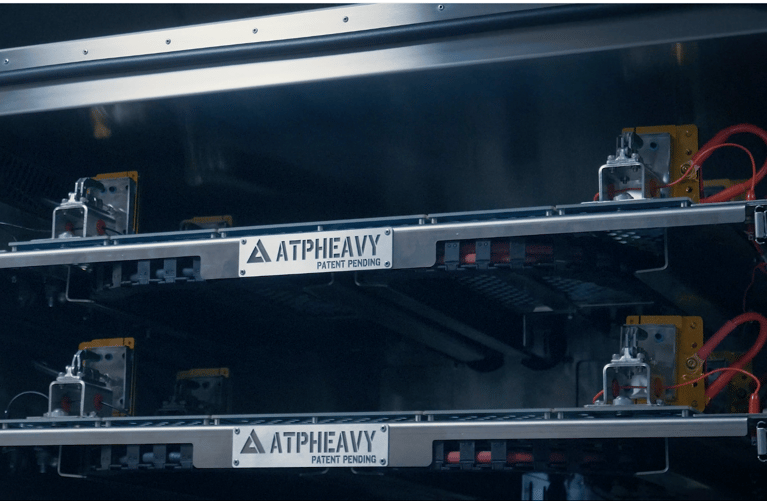 At Associated Environmental Systems (AES), our clients continue to break ground across industries. Their products are revolutionary—a glimpse into the future of modern technology. But such technological innovation requires reliable testing equipment. To fully prepare for the effect of environmental changes on products, companies—especially those that produce electronics, medical devices, automobiles, and more—need to test product components in reliable environmental test chambers.
AES manufactures high-quality environmental test chambers attuned to specific requirements. The type of test chamber a researcher, engineer, or scientist needs depends on a number of factors: the lab space available, the products or components they test, and industry standards. AES creates climate test chamber styles from benchtop to stackable and creates test chambers for each client's needs, from humidity chambers, temperature chambers, and battery test chambers for battery testing. Our distinct approach allows us to set the standards and provide uncompromising quality within the environmental testing chamber industry.
Unparallel Testing Chamber Design
Meet Industry Standards
Environmental test standards establish a set of criteria that industries must meet. Each industry has unique climatic testing specifications to disprove defects and prove a product, material, or component's durability in different environmental conditions. AES understands this challenge that industries face. No matter the complexity of the regulation, we design and customize chambers that meet industry standards. Whether an industry standard calls for high and low pressures, humidity variations, or corrosion, AES consistently designs chambers that ensure reliable testing, providing clients the confidence to go to market.
Reliable and Optimized Testing Technology
At AES, design goes hand-in-hand with advanced technology. AESONE CONNECT®, a combination of software and hardware, makes remote testing possible. It allows test chamber users to view real-time readings of the device-under-test and can collect and manage live and historical data. Utilizing our adaptable technology, clients with older test chambers can also upgrade to a digital controller. AESONE CONNECT® seamlessly integrates with older systems, allowing companies to use the remote monitoring feature with any manufacturer brand. Regardless of which company a client purchased a test chamber from, AES services each test chamber to ensure the profile is up and running. This enables the chamber to last 10+ years with proper recalibration and preventative maintenance.
Globally known as having the most powerful benchtop test chambers in the world, at AES, we maintain client trust by always putting safety first, which is why we equip our leading test chambers with battery safety features. Expertly engineered to accommodate battery testing standards across diverse industries, AES test chambers set a new benchmark for flexibility and innovation, ensuring precise testing. Our Battery Test Chambers include battery safety features that keep you safe up to hazard level 7 with features that include:
Burst Disk/Low Flow Vent
Temperature Limited Sheath Heaters
Safety Purge
Product Sensors/Thermocouples
Audible and Visual Alarm
Customizable Test Chamber Solutions
Pioneering Results
We empower others to thrive in the most demanding testing environments. We welcome potential clients to approach us with any challenges, and we work with them to design and create customized solutions. With a keen awareness and understanding of the ever-changing battery industry, AES utilized its collaborative mindset to create new, adaptable technology to fit an EV manufacturer's testing needs best.
An EV manufacturer approached AES needing a test chamber that could accommodate high-amperage batteries. Having noticed the trend of EV companies turning their focus from cylindrical cells to lithium-iron-phosphate (LFP) prismatic cells, this EV company asked AES for a method to test their LFP prismatic cells at 1000 amps. This challenge was unique. AES took features of the ATPPRIME—ease of use, organization, and safety—and ramped it up to accommodate high-amperage testing. The results were incredible. A series of 8-cubic-foot temperature chambers, internally dubbed super 508s, capable of testing batteries up to 1000-amps were created.
The innovation doesn't stop there. AES produces battery test chambers that can test high-amperage cells as part of AES's ATP series, available for purchase.
A Team Here For You
Dedicated to achieving qualitative and quantitative results across all projects, our full team of sales engineers, technicians, engineers, and are ready to provide personalized services. Willing to travel throughout the U.S., our service technicians will see to service any test chamber needs.
Each client request follows AES' proven design process. Once specifications and standards of the chamber request are captured by our sales team and reviewed by a dedicated engineer, we research to understand the complexity of the customization. As a potential solution is reached, the client, sales engineer, and dedicated engineer collaborate together throughout the duration of the project build. AES rigorously tests each standard configuration and custom setting, ensuring customer input is received throughout the process. Once the chamber leaves the manufacturing floor, AES's service term supports your needs to maintain the chamber for years ahead.
The Latest Chamber Systems & Strategy Updates
We are excited to introduce our latest innovations as we continue our reputation of leading the industry in innovation. Building off of the great success with ATPHEAVY, we have expanded and rebuilt this design to create the ATP ADAPTABLE. By bringing ATP ADAPTABLE to labs, clients can take their battery testing to the next level.
ATP ADAPTABLE board showcases flexibility and adaptability, allowing it to effectively accommodate different battery sizes and formats. Given the ever-changing nature of the battery testing industry, possessing a comprehensive solution that can seamlessly adjust and evolve alongside the dynamic testing landscape holds a significant advantage. This is precisely where ATP ADAPTABLE excels, filling a crucial gap in the current market. Among test chamber manufacturers, AES stands out as a pioneer by creating battery testing solutions that seamlessly integrate with environmental test chambers, setting it apart from its competitors.
---
Connect with AES
Dedicated to solving industry challenges worldwide, we are a leader as an environmental testing chamber manufacturer. We get labs and are here to find the precise testing solution for your individual research centers. Empower your products and partner with AES for testing chamber services. Request a quote today to learn more. Let's grow together.
You can explore AES's full selection of test chambers here. If you have questions about RF shielding or any other specification, give us a call. We build standard and custom chambers for companies across a wide array of industries.