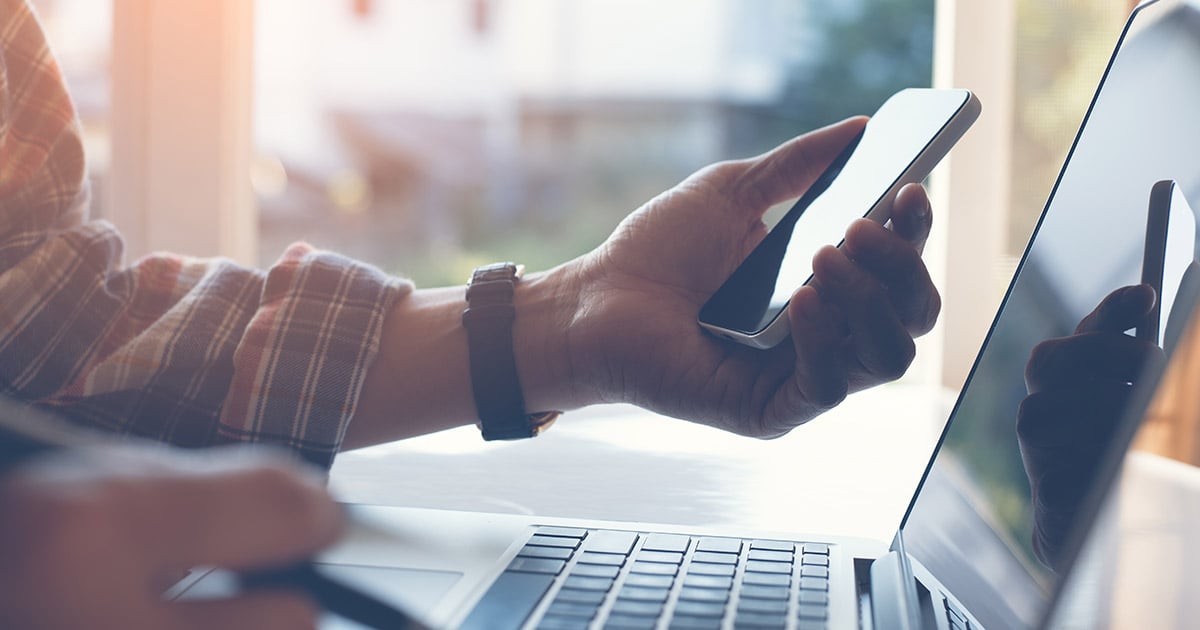 The COVID-19 pandemic has fundamentally altered the way businesses operate. Stay-at-home orders, coinciding with a shift to remote work, left companies scrambling to find efficient ways to maintain operations. It looks like the pandemic is going to continue for a while.
This poses a unique challenge for organizations conducting rigorous tests in environmentally controlled test chambers. Every detail and aspect of these tests matter.
Say you need to qualify a lithium battery in anticipation of a product launch. An inefficient process, or the inability to conduct tests, delays the project's timeline. Such setbacks can affect your bottom line and hurt your brand, not to mention the internal tensions caused by shifting responsibilities and tentative deadlines.
Luckily, organizations that use Associated Environmental Systems (AES) test chambers have a ready-built solution for monitoring tests from afar: AESONE CONNECT, a family of products with multiple hardware and software offerings. This was a standard prior to 2020, but now, it's indispensable, a game-changing hardware and software combination that makes remote testing possible and effective.
Build & Monitor Your Tests From Afar.
Technology has lessened the need for physical offices. Through apps like Slack and Microsoft Teams, companies can communicate effectively while tracking projects. Organizations that regularly work with environmental test chambers need the same capabilities. It's one thing to drop notes on a shared document. It's quite another to monitor a complex test.
AESONE CONNECT enables you to conduct tests from remote locations. It involves installing AESONE XCHANGE and an F4T controller (or the reprogramming of an existing F4T controller), inside the test chamber's electrical panel, then linking with an IP address to provide access to the AESONE CONSOLE.
With AESONE CONSOLE, you can view and operate your test chamber wherever you're plugged in, from a tablet, laptop, or desktop. The software design not only lets you monitor tests, but you can also operate the test chamber and build profiles for future tests. The user features enable you to organize your team to maintain operations.
All you need is one technician on-site to physically place the device-under-test (DUT) into the workspace. Remote collaborators can log in to your company network and take things from there, providing instructions as needed.
AESONE CONNECT benefits remote working in the following ways:
It provides real-time data.
The profile builder helps you organize tests, edit profiles with an easy drag and drop sidebar, and gives you the ability to shift between profiles in a matter of clicks.
The software gives you the ability to add notes within the test data to communicate with collaborators.
It makes it easy to manage historical data.
Security measures are built-in, as well. One of the unforeseen consequences of COVID-19 has been a rise in cyber threats. A March 2019 WIRED article calls the circumstances—scattered endpoints and in-home networks with access to sensitive information—"an environment in which hackers, scammers, and spammers all thrive."
With AESONE CONNECT, you get multilevel security to protect data: Three authentication methods and six permission levels controlled by the administrator. This all sits on your company's network, so your information is protected with your own firewall.
If something seems awry, the administrator can also lock down the test chamber.
A Test Chamber Solution for All Times
All of the features of AESONE CONNECT were beneficial prior to the COVID-19 pandemic, but they've taken on added importance ever since. With rigorous standards in place, engineers need complete control of their test chambers. Now, they have it.
The software has also helped companies maintain social distancing. Instead of rushing to get back to their physical locations, they can implement safety measures over time, while employees complete tasks from home with limited on-site assistance.
Smaller labs or quality rooms have gotten over the obstacle of limited space by establishing rotations. They avoid employee overlap by assigning shifts. One person works on-site with access to the test chamber. At the same time, everyone involved can view what's happening using AESONE CONSOLE. Responsibility easily passes off once their shift ends because everyone can see the historical data while a test is in progress. The tests continue without risking the health of employees.
That's imperative for any company in the current climate.
Finally, AESONE XCHANGE and CONSOLE come standard with all AES test chambers, but can also be retrofitted easily to most older models made by any manufacturer. That enables companies to adapt to the current conditions without purchasing a brand new chamber.
As a result, AESONE helps users confidently address the business question of 2020: If work were remote for an extended period of time, would you get by?
With this software, the answer is a resounding, 'Yes.'
Associated Environmental Systems has the solutions you need to continue and improve your critical testing throughout the COVID-19 pandemic, regardless of how long your team must work remotely. Contact us today to receive a quote or learn more about how our AESONE CONNECT products can help your business succeed without interruption throughout these challenging times.