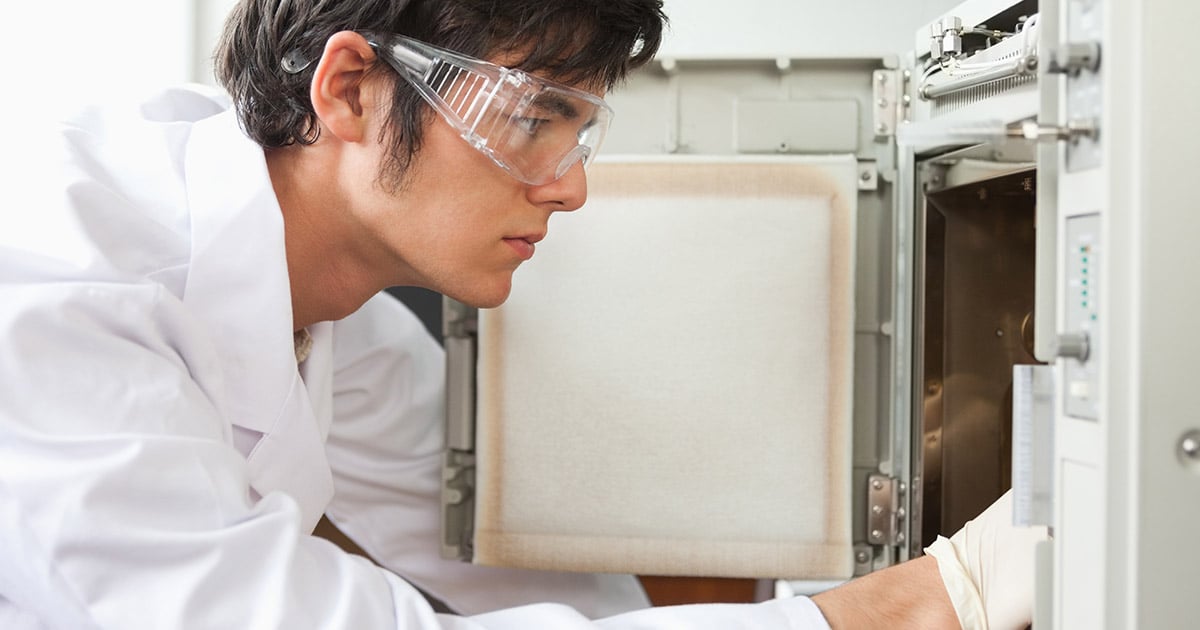 The beauty of benchtop tools and machinery is in their convenience. Users can easily access the workspace and safely manipulate materials. For example, this is true of drill presses, and it can be true of test chambers.
Benchtop test chambers are designed to sit atop shelves or counters, or placed in specially designed racks, to enable you to optimize lab space. They range in size from one cubic foot of volume to eight and be used in a variety of testing. Chambers can be designed for your specific testing needs, whether you're looking for temperature, temperature and humidity, steady-state, or even safe, efficient battery testing.
If you're looking to expand your testing capabilities in limited space, benchtop test chambers are often great, cost-effective solutions. Here's what you need to know.
How Much Can You Expect to Pay for a Benchtop Test Chamber?
Before you purchase any test chamber, you must understand your testing requirements which include the standards you're testing to, the performance you'll need, the load size, and the power components and sources available in your facilities. These will ultimately determine the chamber that's right for you, including customizations, even if it's not the one you had in mind.
Price will also fluctuate depending on the above factors. The bigger the chamber and the more power required for highly iterative testing, the more you can expect to pay.
That said, here are some starting points based on performance:
Temperature-only benchtop chambers typically start at just under $14,000 for the smallest models.
Temperature and humidity chambers, designed for stability testing, begin at around $14,700.
Benchtop laboratory ovens will run you $8,000 or more.
Finally, you can find benchtop chambers designed specifically for battery testing starting at $17,000.
Test Efficiently & Maximize Floorspace
There are numerous benefits of choosing a benchtop chamber, for one, benchtop models enable you to scale at your own pace. Let's say you're a startup. Rather than buy a more expensive, larger chamber in anticipation of a growing testing capacity, you can start small and add to your lab as resources and demand build.
Another big advantage is efficiency. Large chambers accommodate more products at once, but benchtop models allow you to spread out loads. Think of waiting for 75 devices to come off the line to fill a workspace versus rotating 25 at a time. You keep the smaller chambers conditioned for each batch and complete the same amount of testing in a shorter period of time.
Efficiency is also important should a problem arise. You can more easily identify the faulty product and isolate the incident to a single chamber instead of bringing all your testing to a halt.
In addition to fitting on bench tops, these chambers can be stacked in stands. These stands are designed to fit up to three chambers to maximize floor space. Just because you have a small or somewhat crowded lab doesn't mean you can't expand your testing.
Work With an Experienced Manufacturer
While your testing requirements determine whether you could use a benchtop test chamber, the performance level and size of your workspace factor in the cost. When considering your options, it's important to look past a price tag alone and focus on finding an experienced manufacturer. No detail can be overlooked.
Everything comes down to whether you can confirm your products meet industry standards. If a manufacturer either can't guarantee that or overlooks important requirements, you're going to be frustrated (and out a lot of money). Test chamber engineers will try to understand your pain points and offer specific solutions. For example, they may ask you specifics about your DUTs (size, quantity, and if they give off heat during testing), change-rate needs, standards you're trying to reach, and ideal size of your chamber to find the solution that's right for you.
Then there's making each purchase last. Manufacturers that guide you through maintenance, provide support, and perform repairs will help your investments last over time. Consider that well-maintained test chambers can last for 10 years or more, enabling you to scale at a healthy pace.
This is just the kind of service you'll find when working with Associated Environmental Systems. AES builds and customizes chambers from small benchtop models to large walk- and drive-ins. Each comes with the support of the entire AES team in addition to options for maintenance plans to keep your chambers running for years.