EV Batteries: Building Chambers for High-Amperage Testing [W/Case Study]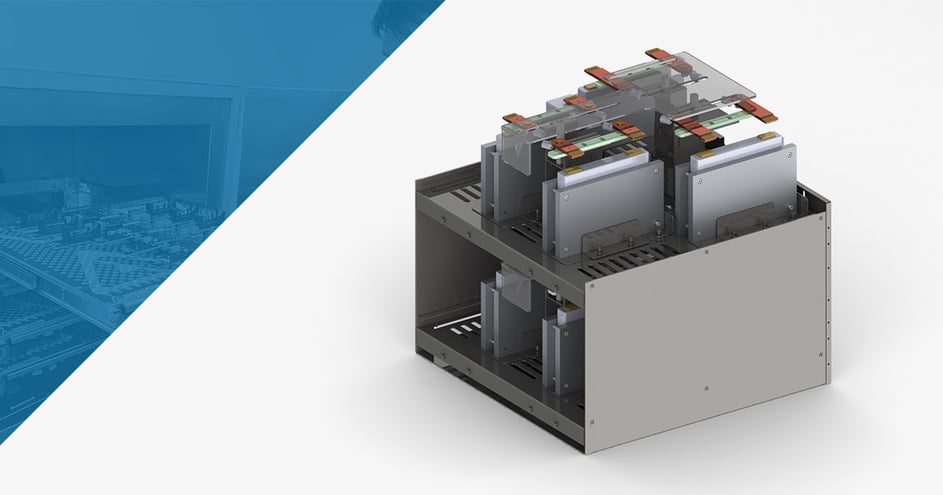 In the electric vehicle (EV) industry, the next innovation is often just around the corner. Consider how much has changed in the last decade. What was once a niche market has now expanded to include nearly every major automotive manufacturer in the world, not to mention an influx of startups, thanks to consumer demand, legislative pressure, and a desire to reduce carbon emissions.
EVs aren't just fit for consumer use. There's a trend in building them bigger (SUVs and pickup trucks, but also public transit, shipping, construction vehicles, and more) and better.
Although the entire design of vehicles is optimized, one part in particular drives the future of the industry: fast-charging, lightweight batteries.
These batteries must go through rigorous testing to ensure safety and reliability for consumers. Recently, an EV manufacturer approached Associated Environmental Systems seeking a solution for high-amperage battery testing. This company had shifted its focus from traditional, cylindrical cells to lithium-iron-phosphate (LFP) prismatic cells.
AES collaborated with them to design a test chamber capable of testing up to 1000-amp batteries. The chamber is now a standard offering as part of AES's ATP series.
You can read about the process of developing this solution by downloading the full case study. Here are a few key takeaways.
Key Takeaways: High-Amperage EV Battery Testing
LFP Prismatic Cells: LFPs have grown in popularity as the EV industry continues to search for an efficient, safe battery. The goal is to eliminate range anxiety—the fear of running low on power far from a charging station—by enabling fast charging in addition to increasing the range itself.
The LFP route (as opposed to pouch format or packs made up of cylindrical cells) has shown promise. First, LFPs pose less of a threat for battery thermal events (BTE). They also are less expensive to produce and lighter. The result is a cost-effective energy source that ensures the viability and sustainability of widespread EV use.
Collaboration Drives Success: Innovation doesn't happen without teamwork. Before AES headed to its manufacturing floor to design high-amperage battery test chambers, it conversed extensively with the client. The process included meetings, prototyping, research, and guidance on topics that could affect the project but weren't necessarily directly tied to it: the layout of a lab, supply chain concerns, and power sources. In covering these topics, both AES and the client set realistic goals and expectations.
Innovation and Improvement: AES built a chamber that enables high-amperage (up to 1000 Amps) testing. The client could now push forward with their LFP, prismatic cells. However, this wasn't a one-off solution. AES continued to improve its chamber, introducing features that made for a more automated, safe experience for users. AES has also made it standard as part of its ATP series.
You can learn more about AES's battery testing solutions here. Download the full case study below, and contact us with any questions.