Laboratory Ovens: Use Cases & Qualities to Look for When Buying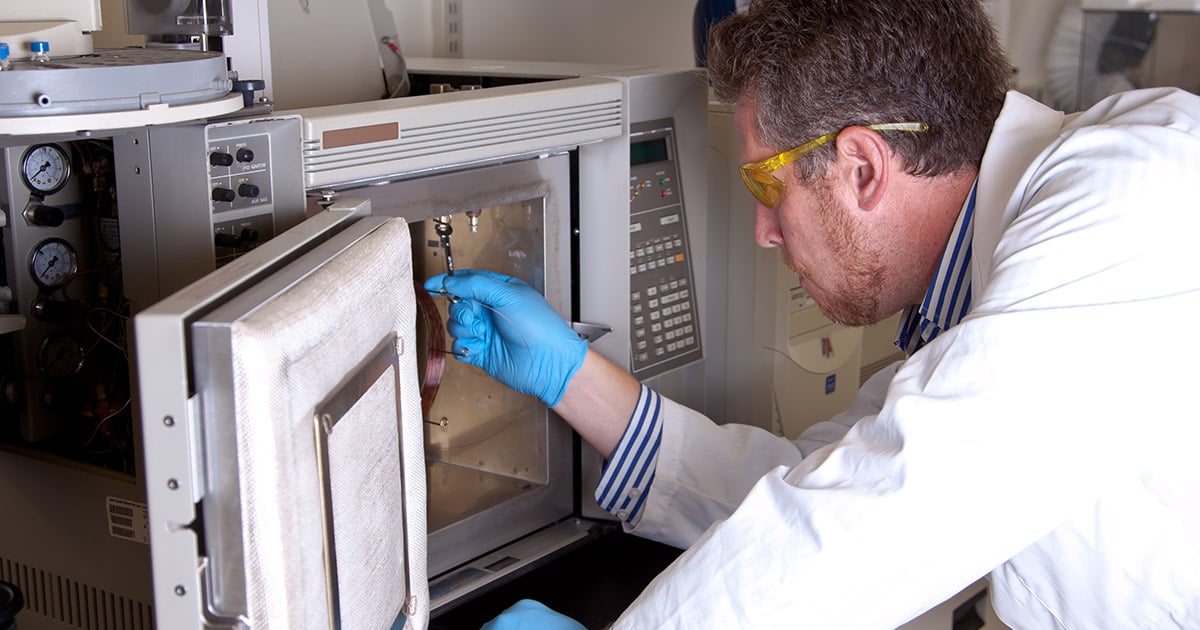 Perhaps few testing environments serve as wide a range of functions as laboratory ovens do, and in as diverse a collection of industries. Let's consider their primary use cases and what to look for when purchasing one.
Use Cases for Laboratory Ovens
Chemists, biologists, engineers, and researchers rely on laboratory ovens for various purposes. These ovens are involved in testing pharmaceuticals, technological development, forensics, electronics testing, and material processing.
Annealing
Not unlike a forge used in metallurgy or a kiln to make glass hot, laboratory ovens heat and cool materials, such as steel or glass, to make them more pliable. This process improves a material's toughness and ductility while, in the case of metals, enhancing magnetic properties and electrical conductivity.
Once made malleable, materials are molded and cut into a bevy of items, such as medical instruments or electrical components.
Baking
Primarily a means of heating materials without dehumidifying them, baking is commonly used in the pharmaceutical industry. For example, pharmaceuticals can be sterilized without compromising the integrity of the product or removing the moisture contained within it.
Drying
In contrast to baking, drying removes moisture from the air, a common procedure in biological and clinical applications. Forced air and vacuum ovens extract humidity from the sample, relying on gravity convection to pull moisture from the air, as well. Substances that break down easily with significant moisture are heated at low temperatures to dry them out.
Curing
Alternating between drying and baking, the curing process is designed to harden materials. As a result, new chemical compositions are created, such as glues, epoxies, rubber, plastics, and other polymer substances, often employed by nanotechnology and semiconductor industries. Furthermore, curing can be used to strengthen the bond between two materials.
Sterilizing
Ovens' most fundamental function is sterilization, particularly of instruments in the medical and clinical fields. Oven heat can purify glassware and metals, typically at 160 degrees Celsius or more. This process can take time. Items need to be 'seared' for 45 to 60 minutes and then cooled off for safe handling. This steady cooling hinders contaminating organisms or compromising air from coming into the oven.
Their uses are abundant, but what should you look for when purchasing a laboratory oven?
Purchasing a Laboratory Oven
First and foremost, you want a laboratory oven that provides highly stable and controlled airflow, with industry-leading components. Let's look at what some of these features are:
Circulation system capable of maintaining precise temperatures, typically from 38 to more than 220 degrees Celsius (100.4 to 428+ degrees Fahrenheit)
High-low temperature control safety features keep samples safe from extreme temperature exposure
Durable powder-coat finish over heavy-gauge steel exterior
Stainless steel interior construction
Low-watt density, ceramic core with nichrome heaters for temperature readings accurate within 0.5 degrees celsius
Manual controllers are standard, while

remote testing and monitoring

are available options
Rapid cooling capabilities, plus LN2 (liquid nitrogen) or CO2 cooling can be added to ovens, as well
Option features might include a desiccant air dryer (reduces relative humidity to 5%), dry nitrogen purge (prevents oxidation of metals at high temperatures), or custom porting sizes.
It's worth noting that while it's feasible to purchase a used laboratory oven, there are obvious risks and limitations inherent with second-hand machinery, such as unreliable testing conditions or uncertainty surrounding a unit's weak points and potential for breakdowns. Alternatively, these issues can be mitigated by working directly with a well-established manufacturer for a new unit.
Working with a Reliable Manufacturer
When partnering with a manufacturer for a laboratory oven, there are several questions you should ask them during the consideration process.
Do you understand my

testing requirements

?
Does the chamber have the necessary power?
What does the listed performance range really mean?
Will the laboratory oven fit into my lab space?
Do I need to purchase a chamber for my given situation?
What service options are available to you?
These are starting points, but they should help filter out the laboratory ovens that don't meet your needs and the manufacturers who may not be up to your standards.
In addition to finding a manufacturer who satisfies your laboratory requirements, dependable service and maintenance over the lifetime of the unit should be a high priority. Consistent service or maintenance is a low, short-term cost that will benefit you in the long run as your laboratory oven helps you achieve your goals.
Associated Environmental Systems has the expertise and experience to help you find a laboratory oven that meets your needs. Contact us today to learn more.