AES Leads Industry with Most 61010-1 Certified Test Chambers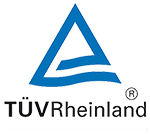 Acton, Mass., May 9, 2018/ -- Associated Environmental Systems is pleased to announce that it is the industry leader with the largest number of TUV certified chambers meeting the UL 61010-1 certification. Striving to keep labs and production floors safer.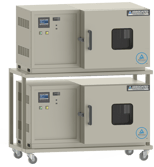 Specifically, Associated Environmental Systems' certification covers safety standards for the electrical equipment meant for measurement, control and laboratory use. The TUV/UL certification is for use with equipment that tests, measures, indicates or records electrical or physical quantities electromagnetically; in addition to electrical industrial process-control equipment and el
ectrical laboratory equipment.
When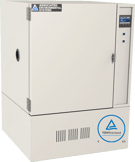 customers come to Associated Environmental Systems, they can be assured they will get the safest product possible with the TUV Rheinland certification. Available on LH, LHE, SD, and BHD Series Environmental Test Chambers. TUV certified chambers are thoroughly investigated for the strict safety requirements enforced by regular factory inspections and updates.
Since 1959, AES has designed, manufactured, and supported standard and custom test chambers that meet customers' most demanding requirements. AES' robust test chambers simulate hot and cold temperature extremes, humidity conditions, salt spray and thermal shock. Over the years, AES has built a very large and loyal customer base spanning the fields of aerospace to semiconductors and many more industries worldwide.
Associated Environmental System's values providing consumers with high-quality environmental test chambers that allow for independent, efficient, accurate, and controlled product testing.
TUV is passionate about creating safe, quality and sustainable products, "Choose certainty. Add Value." is the TUV core mission statement behind the standard certifications provided. AES is proud to be certified by a company that has similar core values: To help make customer's products be the best that they can be. Stronger, faster, safer, longer-lasting.
Checkout 32 TUV certified chambers manufactured by Associated Environmental Systems.
###