What Should I Know Before Purchasing Test Chambers?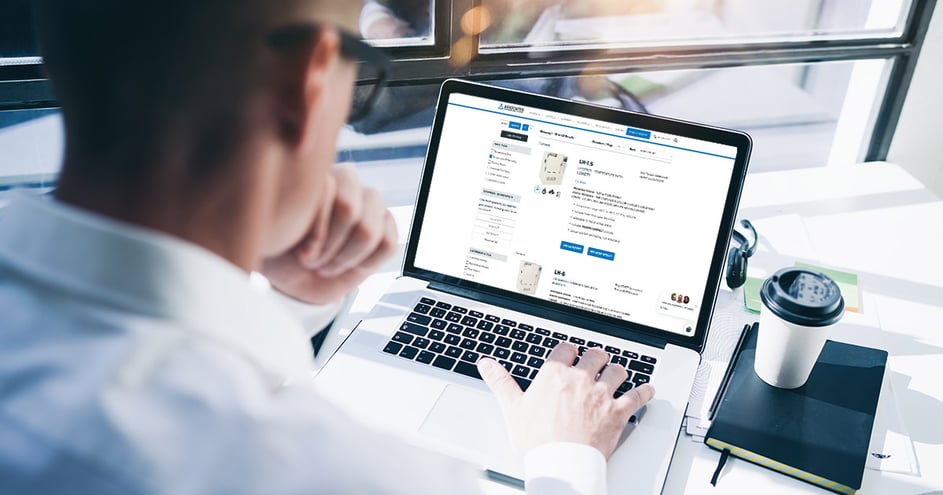 Purchasing a test chamber is a major budget line item for most companies, regardless of industry. Navigating the buying process can be an overwhelming endeavor.
Without expert guidance, it's difficult to account for all the factors including standards, performance requirements, chamber size, safety features, and what your maintenance plan should look like.
Here are several things you should consider before purchasing a test chamber.
Should I Outsource Testing or Buy a Test Chamber?
The question of outsourcing versus buying a chamber is most relevant to companies conducting short-term testing or utilizing salt spray chambers for corrosion testing.
Most often, companies examine their budgets and determine whether it's more cost-effective to buy a test chamber, rent one, or outsource testing to a third party.
Short-Term Testing
If you're conducting short-term testing, it's common for an environmental test chamber manufacturer to offer a minimum three-month rental program for standard test chambers that are 10 cubic feet or smaller.
It's rare to find a manufacturer that will rent salt spray test chambers due to their corrosive nature. Many manufacturers aren't comfortable with having to monitor the wear and tear that comes from renting out salt spray chambers.
Plus, their plexiglass structure and other parts can be vulnerable to damage when shipping back and forth between the manufacturer and clients.
Outsourced Testing
With outsourced product testing, customers must rely on a third-party test house to perform product durability and reliability testing. While this can make sense in certain circumstances, outsourcing testing to a third party opens your company up to greater liability.
For instance, if something goes wrong with a product or fails to meet consumer use expectations, you remain responsible—not the third-party testing vendor.
Furthermore, outsourced testing doesn't give you much control over project timelines or the ability to change test parameters on the fly. You are somewhat at the mercy of the test house schedule. If they have to rearrange testing or slow down operations, there's very little you can do to direct their priorities.
It can also become very costly to outsource testing. Many companies don't consider the logistics of having to pay for the transport back and forth to these test houses, which is usually a cost comparable to buying a test chamber outright.
You should also keep in mind how much you plan to use the test chamber. Buying a test chamber may make more sense if you intend to conduct product testing in the future. On the other hand, outsourcing becomes a more reasonable option if you anticipate a very short-term testing scenario.
How Do I Determine the Chamber Size I Need?
Put simply, chamber size will be determined based on the size of the items you're testing, also known as devices under testing (DUT), and how many products you need to test at one time.
You don't want to fill more than 70% of the chamber's workspace. DUTs require proper air circulation, and overfilling can compromise the conditions. Overloading a chamber can also put a strain on the refrigeration system, especially if the sample gives off heat.
Which Safety Features Come With Remote Monitoring & Testing?
Chambers with remote monitoring and testing typically have separate high-temperature control safety features built in that will shut the chamber down if it exceeds the high-temperature setting of the safety controller.
You can also expect high/low-temperature safety features such as a battery safety feature, so you can protect a thermal runaway for low temperatures and high temperatures.
For instance, with AESONE CONNECT, standard on most AES chambers and also available as a retrofit, you can monitor chambers remotely, build test profiles, and set safety limits from an easy-to-use dashboard.
Can We Repair or Maintain the Test Chamber Ourselves?
Yes, customers can repair and maintain their own test chambers. Typically, a manufacturer will supply chamber manuals, part lists, and electric and refrigeration schematics when the chamber ships.
Industry-leading manufacturers like Associated Environmental Systems (AES) offer full service repairs, preventative maintenance, and annual controller calibration contract options for customers who would rather have a manufacturer provide maintenance.
If you notice something is wrong with your chamber, address it early.
The standard warranty for AES chambers is one year for parts and 90 days for labor. So if a chamber has any issues within these periods, a manufacturer will send out parts or a service tech to remedy issues as soon as possible.
How Much Power Does a Test Chamber Require to Operate?
It depends on the size of the chamber and its refrigeration system. However, the most common power requirements are:
120 VAC, 1 Phase, 50 or 60 Hz
208 or 230V, 1 PH, 50 or 60 Hz
480 VAC, 3 Phase, 50 or 60 Hz
Can a Test Chamber Be in the Same Room as Other Electrical Equipment or Machinery?
Yes, as long as the chamber is on a dedicated circuit there should not be any issues.
A reliable manufacturer will provide information for voltages, phases, plug types, and full-load amps so you can prepare your facility accordingly.
The ambient room temperature should be conditioned to 20 °C (68 °F) for optimal performance, and within 15°C to 30°C (60°F to 85°F) for an acceptable range.
Given environmental test chambers feature such sophisticated technology, there are many more questions you should ask a manufacturer to ensure you find the right testing solution. However, these considerations should provide you with a solid starting point to narrow your options and prepare you to have a meaningful discussion with your potential test chamber manufacturer and start the buying process.
Associated Environmental Systems has been designing, building, and repairing environmental test chambers for more than 60 years. Reach out to us today to learn more about the testing solutions available to you and which one is right for your needs.