LN2 BOOST EXTRAS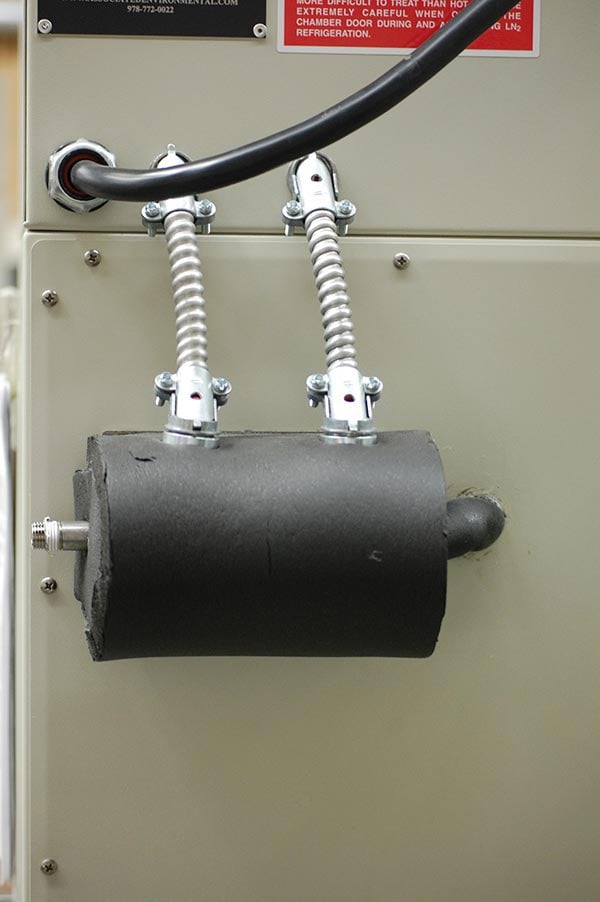 Unlike CO2 which has a boiling point of -57°C (-70.6°F), liquid nitrogen has a boiling point of -196°C (-320.8°F), therefore have pull-down rates that are much faster.
LN2 or CO2 cooling option for the FDP-4246 should only be considered in bulk form. Cylinder option for the sizable workspace is not ideal.
Liquid
CO2
BOOST EXTRAS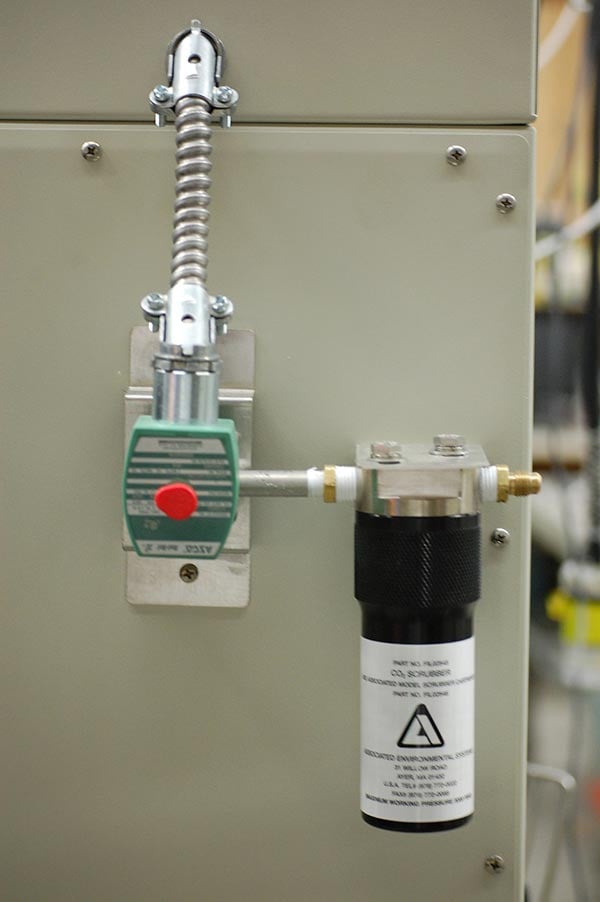 CO2 Scrubber Cartridge
A dependable filtering system designed to eliminate contamination caused by moisture, oil and dirt in bulk or bottled liquid CO2 supplies. Suitable for both 1000 psi and 300 psi service and assure pure CO2 at valves and metering orifices, completely eliminating problems of clogging and erratic operation.
Manifold for 6 Cylinders (MLC-6)
Included with the cylinder based CO2 cooling system, the manifold system is designed to regulate and monitor the vaporized gas coming from cryogenic cylinders. This system may be used to test to the MLC-6 specification.
CO2 Tank to Test Chamber Hose (DAK-6)
Included with the bulk order CO2 cooling system, the tank to test chamber hose provides safe and effective delivery of liquid CO2 to the chamber interior. This system may be used to test to the DAK-6 specification.
Availability
Bulk System
-18°C (0°F) and 300 psi
This larger reserve system has a higher initial cost but then offers a much lower per pound CO2 cost to customers and is recommended for long duration testing or multi-chamber operation.