A Brief History of Environmental Test Chambers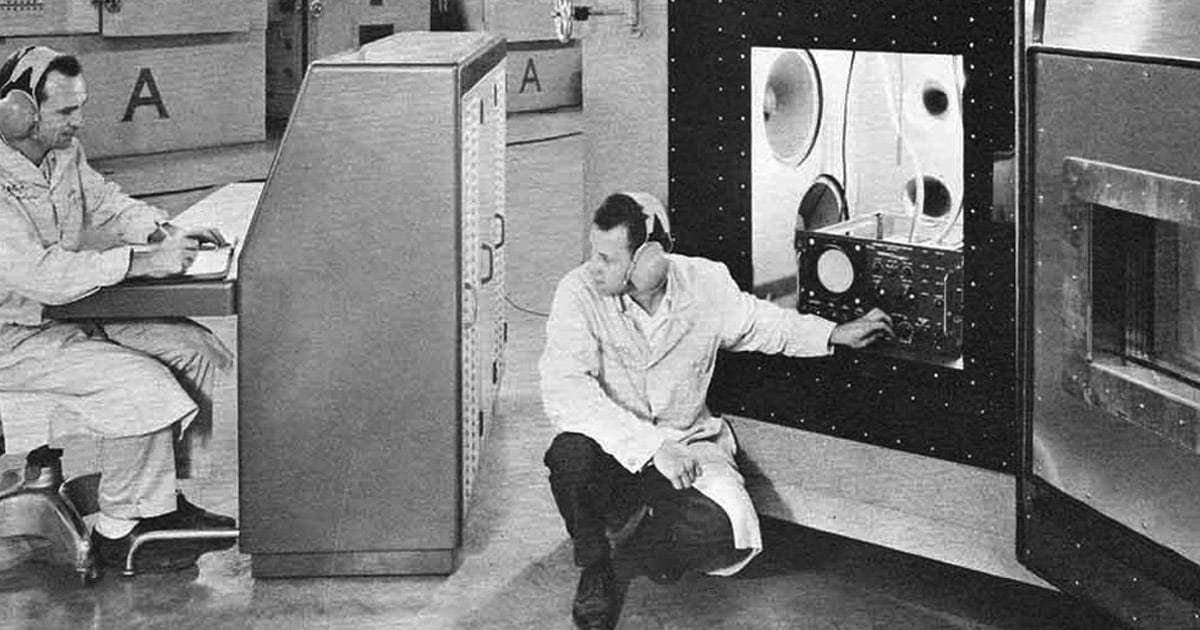 Believe it or not, most technologies we take for granted today wouldn't be possible without environmental test chambers. Central to research and development, environmental test chambers are used to determine the products' performance, reliability, strength, and failure points across many industries.
Today, environmental test chambers range in performance, size, and capabilities. They are crucial to a wide array of industries, from small handheld devices to electric vehicles and more. Here's a brief history of test chambers.
The Rise of Modern Environmental Testing
Environmental testing didn't really exist prior to 1940 for the most part. The arrival of new technologies, especially in aviation, automotives, electronic devices, military defense, and aerospace. All kinds of vehicles, military equipment, and ground support were needed to support global military operations in the modern age.
The U.S. government and other organizations recognized the potential threat faulty equipment posed to users and the need to establish a baseline for performance. Standards were born to ensure quality and safety.
They began with universal testing requirements for military technologies. The first was the Army Air Force Specification No. 41065, issued in 1945. This would eventually evolve into the MIL-STD-810H, one of the U.S. military standards used today.
Soon, new laboratories for environmental testing proliferated to meet these requirements, explicitly geared toward making test chambers to evaluate products' durability, safety, and reliability.
While originating with the military, environmental testing has since become standard in nearly every industry, including semiconductors, pharmacology, computers, packaging, batteries, electronics, medical devices, consumer goods, and more.
As the list of industries that leverages test chambers grows, the basic premise has remained the same. Products are subjected to set conditions—often involving extreme temperatures and varying levels of humidity—simulating those they'd encounter in the real world.
Industries and even individual companies have unique standardized requirements that continue to evolve. Here are just a few:
AECTP 100
Established by the North Atlantic Treaty Organization, these guidelines pertain to defense material and include criteria regarding temperature, humidity, and salt.
ASTM
The American Society for Testing and Materials provides standards for numerous industries, including telecommunications, manufacturing, chemicals, pulp and paper, automotives, aerospace, consumer products, food processing, IT, medical devices, and building and construction.
FDA
The Food and Drug Administration is responsible for protecting public health and promoting wellness. Toward that end, products must measure up to requirements regarding strength, identity, quality, and purity when exposed to a variety of environmental factors.
IEC
The International Electrotechnical Commission establishes testing standards for electrical and electronic-related technologies.
RTCA
Government regulatory authorities and industry experts use these standards provided by the Radio Technical Commission for Aeronautics.
UL
The Underwriters Laboratories is an American-based organization that provides safety-related certification, inspection, testing, validation, advising, auditing, and training services to various industries.
Types of Environmental Test Chambers
The first formal environmental test chamber wasn't invented until 1951 by Charles Conrad. He achieved this by altering his home freezer to reach extremely cold temperatures as low as -125°F. New environmental testing technology took off from there.
As environmental testing expanded and formalized, there began to be specialized types of chambers for temperature, humidity, corrosion, vibration, and others. Here are some common types of environmental test chambers today, ranging in size from small benchtop models to walk-in or drive-in rooms.
Temperature & Humidity Chambers
Using finely calibrated heating and cooling systems, temperature and humidity chambers must retain precise control over the testing environment. Fast change rates imitate the weather conditions products are likely to encounter during their lifetime, while maximizing test time for efficiency. Today, you can expect precision within ±0.5°C on temperature and ±2% for relative humidity (RH).
Temperature and humidity chambers can be used for stability testing, battery testing, temperature cycling, solar testing, stress screening, and HALT and HASS testing, among others.
Industry-leading temperature and humidity chambers are capable of reaching ranges from -70°C to +180°C (-94°F to 356°F) and yielding a standard RH range between 20% and 95%. With high humidity sensors, some chambers can reach up to 98% RH or as low as 5% RH with a desiccant air dryer.
Salt Spray Chambers
Designed to ensure your products resist corrosion, salt spray chambers combine mist spray and salt in an enclosed plexiglass chamber. They are also used to evaluate the corrosive properties of paint coatings, zinc and zinc-alloy plating, phosphate surfaces, and electroplated copper, nickel, chromium, and tin.
Thermal Shock Chambers
Utilized to simulate extreme changes in temperature, thermal shock chambers alternate between extreme hot and cold air. This imitates the experiences of specific products, for instance, the way a smartphone might move between the comfort of a warm home and the jolt of below zero temperatures in the middle of winter. Thermal shock testing in today's industry-leading chambers can accommodate from -70°C to +180°C (-94°F to +356°F).
Laboratory Ovens
Commonly used for aging, baking, curing, drying, and sterilizing, laboratory ovens and liquid-cooled ovens are also employed for research and development, product design, and testing.
Recent Developments in Environmental Test Chambers
Take a look at images of older test chambers, and you may be surprised to find they appear similar to today's models. That's because the general frame and capabilities of chambers haven't changed much in the last few decades.
What has improved is performance and technology.
Test chambers have become more powerful over the last few decades and have continued to advance over time. For example, AESONE CONNECT makes it possible to monitor ongoing tests remotely.
Manufacturers have also kept pace with the growing importance of battery testing. They've designed fixtures that fit in test chambers to accommodate testing batteries for everything from cell fonts to medical equipment, drones, electric vehicles, and more.
Recently, Associated Environmental Systems developed the ATPHEAVY battery test fixture, enabling companies to test batteries up to 1000 amps for each cell. This innovation coincides with automakers' pursuit of lighter, longer-lasting, faster-charging EV batteries.
Most of our technological advancements are only as good as our environmental testing technology, which helps explain the burst of innovations and new technology we've seen over the past 80 years. It's thrilling to imagine what will be possible with another half century of environmental testing technology.
Associated Environmental Systems has been there every step of the way: designing, building, and maintaining environmental test chambers since 1959. As an industry leader, AES is prepared to help you with your environmental testing needs. Contact us today to learn more.