The Best Temperature & Humidity Chambers for Battery Testing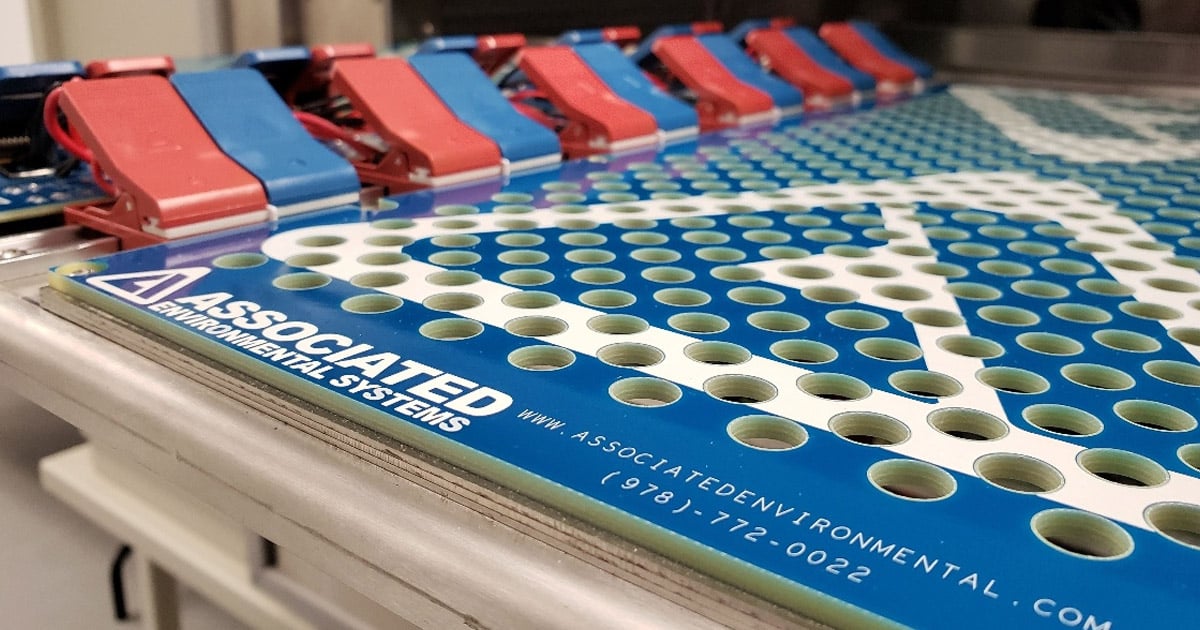 Battery testing is a critically important component for multiple industries, including tech, transportation, aerospace, and healthcare.
At its best, it drives innovation that alters the market and, in some ways, promotes sustainability. Consider this 2020 development: Scientists at the U.S. Department of Energy's Lawrence Berkeley National Laboratory, in collaboration with Carnegie Mellon University, have been researching lithium to find a better solution for electric vehicle batteries without compromising safety. A breakthrough would open the possibilities for driving long distances on a single charge, and widespread electric vertical takeoff and landing aircraft (eVTOLs) for environmentally friendly flights.
Improper battery testing, however, can put consumer safety at risk, and cost your company millions of dollars. Look no further than smartphone manufacturers who've gone through multiple recalls due to exploding batteries.
Such a scenario could've been avoided with accurate, repeatable testing. That's only possible with a high-quality temperature and humidity test chamber. These enable you to shift between extreme conditions to measure the durability, corrosion resistance, and performance of batteries.
While they range in size—from 1 cubic foot to 264 (and greater)—and can be customized to fit your needs, the best temperature and humidity chambers for battery testing share the same performance capabilities and physical designs. Here's what to look for when purchasing one.
Construction & Performance
Given the number of variables that affect environmental testing, the materials used to construct temperature and humidity chambers need to optimize performance and remain durable. You have to account for extreme temperatures, humidity ranges, and potentially unstable products while factoring in the ambient environment.
Top-of-the-line test chambers have these physical design features:
Non-conducting fixtures that attach batteries to cables leading to a battery cycler for accurate, strong charge and discharge results
Welded, type 304 stainless steel interior to contain chemical gas and liquid spills and mitigate fire risks
Heavy-duty shelving capable of bearing loads up to 500 pounds
Highly efficient, low k factor, thermal insulation for a stable temperature environment in the workspace
Heavy-gauge steel exterior that protects multiple mechanical and electrical systems from lab and production line elements
This combination ensures accurate testing results, and can endure repeated testing (so long as chambers are routinely calibrated). If you follow a regular monthly, quarterly, and yearly maintenance schedule, you can extend the life of the test chamber beyond 15 years.
As for performance, battery testing typically stays within temperature ranges between -20 and +120 degrees Celsius. You'll find that temperature chambers tend to offer a standard range of -37 to +180 degrees Celsius.
The standards to which you're testing will determine your performance needs, although it won't mean anything if the results aren't precise.
Look for high-quality platinum temperature sensors and heated humidity sensors for increased accuracy. The best temperature and humidity chambers maintain accurate temperatures within a half-degree Celsius and relative humidity within two percent. Fluctuations greater than those jeopardize your data and may require further testing.
Battery Testing Fixtures
You've already invested a lot in your battery cycler. However, don't ignore a time-saving addition to your temperature and humidity test chamber; including a battery testing fixture is a must. Some users build fixtures or chambers themselves to charge and discharge batteries, but in doing so, they assume considerable risk to their safety, as well as their results. Luckily, solutions exist to make testing easy, repeatable, and safer.
The Associated Environmental Systems (AES) All Test Platform (ATP) is available in three series. The ATPPRIME Series is a standalone test chamber with built-in fixtures that maximize the workspace with the ability to load 48 battery cells for charge and discharge testing. Unique to ATPPRIME is the Battery-Interface-Board (BIB), ensuring reliable sense and force readings. The ATPPRIME full-extension sliding shelves and cable management design enable you to switch out up to 48 battery cell holders in less than five minutes, making production testing a breeze. ATPPRIME test chambers also have a variety of standard and optional safety features. These include multi-sensing gas detection, nitrogen purge, inert gas over-pressure vents, ventilation blower, dry air purge, and spark-resistant materials.
The smaller, portable ATPFLEX Series is for testing fewer quantities and can easily be moved in and out of your current test chamber models.
ATPHEAVY accommodates testing for batteries up to 1000 amps per cell.
ATP Series battery fixtures offer universal connectors, in the form of Kelvin clip or power pole, to fit most cell types: coin, cylindrical, prismatic, pouch, and pack cells.
All ATP series battery fixtures are compatible with any brand cycler.
High Amperage Battery Testing
Let's go back to transportation for a moment. Batteries now represent the future energy source for everything from drones and electric vehicles to planes, public transit, and even boats.
These innovations, and sustainable initiatives they support, are made possible by effective testing. Now, manufacturers such as Associated Environmental Systems have developed test chambers that accommodate large-format batteries up to 1000 AMPs, the aforementioned ATPHEAVY.
These chambers include heavy-duty shelving and some of the performance qualities of the ATPPRIME series.
Another option for companies in need of testing large-format batteries is to enclose the batteries in a space and use a high-performance temperature and humidity chamber to condition them at once. The chamber is effectively a portable conditioning unit.
Instrumentation
The days of standing next to your test chamber and tracking progress are long gone. Look for instrumentation that allows you to operate and monitor your devices under test via a secure remote connection.
Combination hardware and software, AESONE CONNECT is standard on all AES temperature and humidity test chambers, and it can also be retrofitted to most existing test chambers regardless of manufacturer. This technology has revolutionized the process of building test profiles and made secure remote operation and monitoring possible—a necessity in today's modern work environment. With the hardware and software installed and batteries situated, you can control tests from anywhere via your team's laptops, tablets, and computers.
AESONE XCHANGE hardware connects to the chamber's electrical system, linking its controller to your network, and stores up to eight years of data. Accessing AESONE CONSOLE software allows you to:
Operate and monitor the test chamber
Create and edit multiple test profiles
Organize profile storage between a server and the test chamber controller
View current and historical data (even while a test is running)
Assign access levels to the rest of your team members
Remember that finding a temperature and humidity chamber should be a collaborative effort. Consult your researchers and engineers and work with a manufacturer that has the expertise to customize a solution for you.
Associated Environmental Systems knows how important testing is to innovation and beating competitors to market. Check out our complete line of environmental test chambers here (featuring a user-friendly filtering system to narrow your search), and learn more about our battery testing fixtures.